2020
2020
UCC Fulbright Awardees announced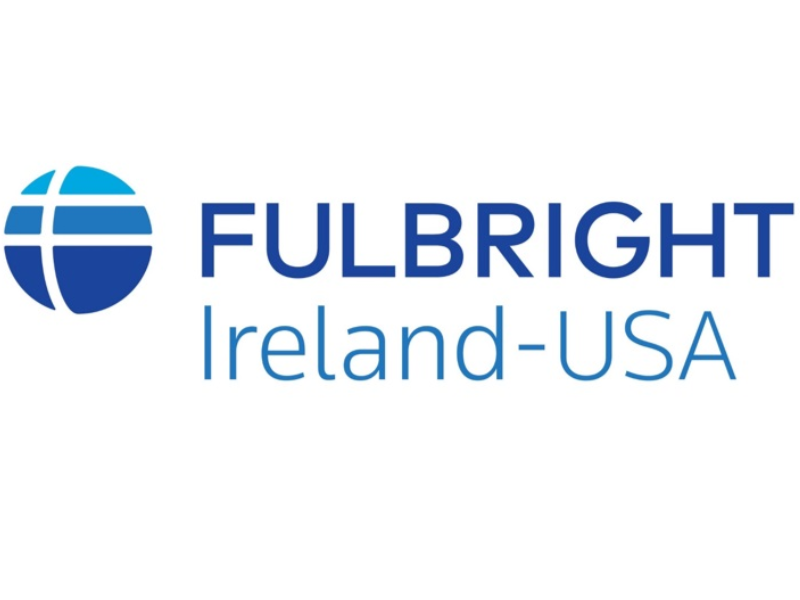 University College Cork's latest Fulbright Awardees will soon travel to the USA to spread the Irish language, research reunion in intercountry adoption, and research the responses of plants to the changing environment.
Minister Ciarán Cannon T.D. will announce the 2020-2021 cohort of Fulbright Irish Awardees at an online celebration today - including four recipients from UCC.
UCC's Brigita Gallagher, Róisín Ní Chinnéide, Anne Marie Shier, and Prof Astrid Wingler are among thirty-six remarkable academics, professionals and students from Ireland who will go to the USA and collaborate with their U.S. counterparts as part of the Fulbright Programme.
Award recipients are due to travel from September 2020, with a majority going from January 2021.
The Fulbright programme has served to strengthen international relations by enabling academic and cultural exchanges between more than 2,500 Irish and American citizens since 1957.
The Commission is supported by the U.S. Department of State and the Irish Government's Department of Foreign Affairs and Trade, the Department of Culture Heritage and the Gaeltacht and several Irish and U.S. higher education institutions and organisations.
With an emphasis on cultural immersion and building long-term academic and professional connections, the Fulbright programme selects excellent candidates from all over Ireland to work with top U.S. Institutions across all disciplines ranging from science, technology and business, to the arts and culture.
UCC's Awardees are:
Brigita Gallagher holds a B.A International degree in Irish and French, and is currently completing her Professional Masters in Education at University College Cork. While at UCC, Brigita was awarded Onóir na Gaeilge for her contribution to the Irish language. As Development Officer for An Chuallacht (the Irish Language Society) she played a key role in promoting Irish - including hosting a regular Irish programme on UCC Campus Radio, involvement with the Irish Language Accommodation in the college, and organising many social events to cultivate an interest in and a love of Irish. Brigita was an active participant in many areas of university life - such as the International Students Society, a number of musical societies and a member of UCC Peer Support. She has a keen interest in promoting the Arts in Education, holding Gold Medals in both drama and music. As part of her degree, Brigita spent a year in France, at the University of Rennes, studying French, Irish and Breton. As a Fulbright FLTA, she will teach the Irish language and take classes at Elms College, Chicopee, Masschusetts.
Róisín Ní Chinnéide is a final year (BCL) Law and Irish student at University College Cork. During the third year of her degree, Róisín spent a semester as an international student at the University of Montana, where she also taught undergraduate Irish classes at the University and undertook an internship in the federal court. As a Fulbright FLTA, she will teach the Irish language and take classes at Catholic University of America, Washington DC.
Anne Marie Shier is a Lecturer at Technological University Dublin and a Doctoral Candidate at University College Cork. Her doctoral research focuses on reunion in intercountry adoption in the Irish context. Anne Marie has a Bachelor of Social Sciences and Master of Social Work from UCC and a Pg Diploma in Teaching and Learning from TU Dublin. As a Fulbright Awardee based at The Rudd Adoption Research Program, University of Massachusetts, Amherst she will continue her Doctoral Research on reunion in intercountry adoption.
Astrid Wingler is Professor of Plant Biology at University College Cork. Her research focuses on the responses of plants to the changing environment, aiming to increase the climate resilience of plant production systems in agriculture and forestry. As a Fulbright-EPA Scholar she will visit the University of California, Davis to investigate carbon capture and soil carbon sequestration in annual and perennial grasslands. In collaboration with colleagues in the Department of Plant Sciences at UC Davis, this research will determine how different management practices can be used to improve the climate resilience of grazing systems, while also counteracting the current rise in atmospheric CO2 concentration through carbon sequestration.
Prof Anita Maguire, Vice President for Research and Innovation at UCC, congratulated the four Awardees.
"I am delighted to see four UCC researchers benefitting from the prestigious Fulbright awards - these awards provide an excellent opportunity for the researchers to benefit from the experience in the US, and in addition the collaborative engagements developed through these exchanges offer strategic benefit to the University more broadly," she said.
Minister Ciarán Cannon T.D. said: "The role of Fulbright Awardees in driving international research and keeping global channels of communications open is more important than ever. Fulbright has always propelled collaboration between the brightest minds. I wish this year's Awardees every success for their time in the United States."
The U.S. Ambassador to Ireland Edward F. Crawford said: "The Fulbright program plays a crucial role in strengthening the unique relationship shared by the United States and Ireland. The durability of Fulbright is especially important during these challenging times."
Chair of the Board of the Fulbright Commission in Ireland Professor Diane Negra said: "The Commission Board congratulates the Awardees travelling to the U.S. in the coming year. In many ways their important research projects will have a shaping influence on how we all live in the future." 
Executive Director of the Fulbright Commission in Ireland Dr Dara FitzGerald said: "The impact of our partners' and sponsors' support, flexibility and vision is heartening, especially in challenging times. We thank our partners, the U.S. Department of State and the U.S. Embassy in Dublin, the Irish Department of Foreign Affairs and Trade, and the Department of Culture, Heritage and the Gaeltacht."