2020
2020
UCC celebrates 22 years of Alumni Achievement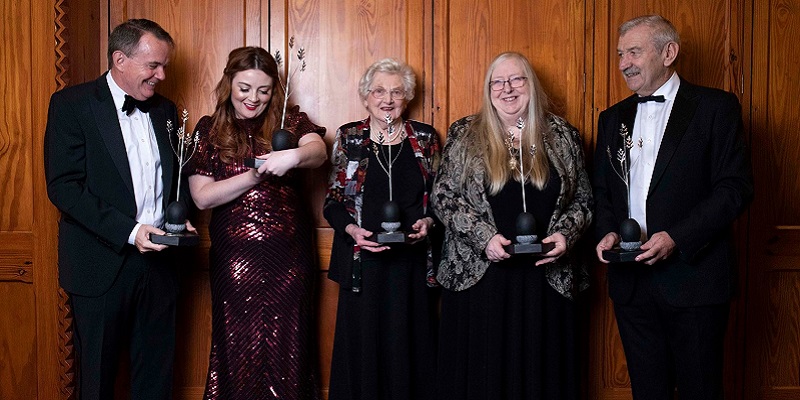 UCC will celebrate 22 years of their Alumni Achievement Awards with a series of online festivities from 23-27 November.
Activities planned include a retrospective video commemoration, celebratory social media posts, and a photographic collection of awardee 'Shelfies' including contributions from Glamour's Editor-in-Chief, Samantha Barry and Michelin-starred chef, Ross Lewis.
The online activities will be available to view on the UCC Alumni and Development website and social media.
Due to ongoing restrictions, the Alumni Achievement Awards will not take place this year. However, the 2021 Awards are planned for next November and a call for nominations will launch in the spring. UCC alumni and members of the UCC community are all invited to submit a nomination.
The UCC Alumni Achievement Awards were established in 1998 and are one of the highest accolades the university can present to a graduate. The Awards honour UCC alumni who have excelled in their life's work, demonstrated leadership in their field and who have been a source of inspiration to students, and of pride to the university.
Since its inception, 99 recipients have been honoured with an Alumni Achievement Award. Previous awardees include Intel Vice-President Ann Kelleher, broadcaster Matt Cooper, psychologist Maureen Gaffney, sports presenter Marty Morrissey, Supreme Court Judge Justice Marie Baker and comedian Des Bishop.
Follow along with the celebrations across the UCC Alumni and Development channels: Twitter, Facebook, Instagram and LinkedIn.