News
News
BRAINE Project Consortium will help to position Europe at the forefront of the intelligent edge computing field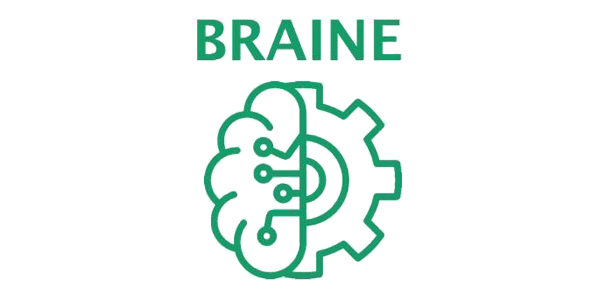 Pisa, Italy – May 2020
The consortium is led by Filippo Cugini, CNIT (Italy) with Technical Manager Dr. Thuy Truong from Dell-EMC (Ireland) and comprises 27 partners from 14 European countries including leading vendors, vertical industries, and research institutes and universities: Italy (CNIT, Wind Tre, Scuola Superiore Sant'Anna, Italtel), Poland (IS-Wireless), Denmark (Comcores), The Netherlands (HIRO-MicroDatacenters, Eindhoven University of Technology, Helder-ID, Synano), Israel (Mellanox Technologies), Ireland (EMC Information Systems (DELL), University College Cork), Hungary (PCB Design, Budapest University), Germany (NEC Laboratories Europe, Leibniz Universität Hannover, eccenca GmbH, Infineon AG), France (Secure-IC, Sma-rty), Slovakia (IMC- Industrial Management Consult), Bulgaria (VMware Bulgaria), Switzerland (JJcool), Finland (MarshallAI), and Czech Republic (Czech Technical University Prague, Factorio Solutions). UCC is represented by Professor Cormac Sreenan, Professor Barry O'Sullivan, and Professor Utz Roedig, from the School of Computer Science & Information Technology. The project also represents a collaboration between two SFI Research Centres: CONNECT, the SFI for Future Networks and Communications, and the Insight SFI Centre for Data Analytics. The focus of the UCC research will be on scalable and secure edge storage, and the management of ethical aspects.
By lowering the barriers for utilising edge computing for artificial intelligence applications, BRAINE will open the door for European SMEs to leverage state of the art technologies, driving their development and growth as industry leaders in their sectors.
The 36-month project, which started on 1st May 2020, has a total budget of 16.3M€. It receives funding from the ECSEL Joint Undertaking (JU) under grant agreement No 876967. The JU receives support from the European Union's Horizon 2020 research and innovation programme and from the National Authorities of Italy, Poland, Nederland, Israel, Ireland, Hungary, Germany, Switzerland, Finland, and Czech Republic.
The BRAINE project's overall aim is to boost the development of the Edge framework and, specifically, energy efficient hardware and AI empowered software systems, capable of processing Big Data at the Edge, supporting security, data privacy and sovereignty. BRAINE's overall aim will be reached by targeting five fine-grained goals:
Devising an EC infrastructure that offers control, computing, acceleration, storage, and 5G networking at the Edge and excels in scalability, agility, security, data privacy, and data sovereignty in Big Data and AI for low latency and mission-critical applications.
Developing a future-proof Edge security framework and associated infrastructure. based on the latest software and hardware security technologies.
Developing a distributed and partly-autonomous system that takes data privacy and sovereignty into account on each and every decision regarding workload placement, data transfer, and computation, while guaranteeing interoperability with the environment.
Developing a heterogeneous, energy efficient Edge MicroDataCenter, suitable for stationed, mobile, and embedded autonomous applications, that goes beyond the current hardware and software architectures and offers Big Data processing and AI capabilities at the Edge.
Testing and demonstrating the effectiveness and generality of the BRAINE approach by evaluating multiple real-world use cases and scenarios that exhibit the required scalability, security, efficiency, agility, and flexibility concerns.
BRAINE provides a new vision for utilizing edge resources by providing novel network-edge workload distribution schemes. Predicting resource availability and workload demand, identifying trends, and taking proactive actions are all aspects of the novel workload distribution. The workload distribution technology developed in the context of BRAINE can be transferred to many other edge/fog computing environments to achieve different goals. Last but not least, BRAINE will have an important positive impact on the environment. Through BRAINE, edge computing can reduce this projected energy consumption by offloading many of the AI functions next to the end-users.
BRAINE will demonstrate edge computing enabling AI through four use cases: healthcare assisted living (case 1), hyperconnected smart city (case 2), robotics in Factory 4.0 (case 3) and supply chain Industry 4.0 (case 4); the use cases are supported by organizations with specific domain expertise.
For more on this story contact:
Project Web Page:
https://www.braine-project.eu/
Social media:
Twitter: @braine_project
Instagram: @BRAINE-project
Youtube: BRAINE project