News
News
Applications invited_Post-Doctoral/Senior Post-Doctoral Researcher_CONNECT: Position Filled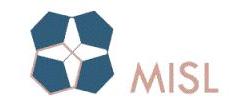 The Mobile and Internet Systems Laboratory (MISL) in the Department of Computer Science at UCC is an internationally recognised research centre focused on innovative networking research. The SFI-funded CONNECT Centre for Future Networks & Communications recognizes the centrality of networks to the economy, to society at large, and to Ireland's future development. Hence, the centre brings together a number of major Irish research initiatives to focus on future networks and communications and to provide a 'one-stop-shop' for research, education and innovation within this domain. In due course, a team of researchers will work on CONNECT in UCC, hosted in MISL. The Senior Post-Doctoral Researcher will work primarily on the topic of dense WiFi networks, working closely with the sponsoring industry partner and Prof. Sreenan, the project Principal Investigator. The project will involve a combination of analytical/optimisation methodologies together with testbed-based evaluation. The appointee will be expected to make significant contributions to the direction and progress of the project. Applicants are invited from those with a PhD qualification, prior post-doctoral experience and publications in a directly relevant area.
Please note that this position will be filled at either Post Doc OR Senior Post Doc level depending on experience. (Position filled)
For further details see following link: http://www.ucc.ie/en/hr/vacancies/research/full-details-623294-en.html
Post Duration: up to 24 months initially subject to satisfactory performance, and may be extended thereafter, subject to the completion of successful project reviews and funding being continued.
Salary:
€33,975 - €42,394 (Post-Doctoral Researcher)
€43,643 - €46,255 (Senior Post-Doctoral Researcher)