News
News
Applications invited for a Post-Doctoral Researcher (BACOPT II). Position Filled.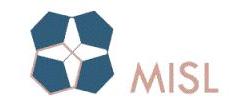 The Mobile & Internet Systems Laboratory (MISL) conducts basic and applied research in computer networking for mobile/wireless and multimedia systems. Led by Prof. Sreenan, the laboratory is supported externally by several Irish and international companies, Enterprise Ireland, the EU and Science Foundation Ireland.
Applications are now invited for the following position on a new applied research project (BACOPT-II) that will commence in October 2011. This project builds on the recently completed BACOPT-I project and will again involve very close research collaboration with an established telecoms company who part-fund the project together with Enterprise Ireland. The focus of BACOPT-II is to design novel techniques for optimising data delivery over backhaul links, with an emphasis on bandwidth-demanding video content and wireless access networks.
Applicants should hold a Ph.D. in computer science/engineering and have relevant research expertise in the area of computer networking/systems. Applicants must also have excellent inter-personal skills and a demonstrated capability to work well in a team. The successful applicant will receive gross starting salary of €33,975 per annum (New Entrants). The position is available for 18 months, and is open to applicants of any nationality.
Applications by email to Ms. Mary Noonan m.noonan@cs.ucc.ie
Applications must include, in PDF format only:
full CV, including list of publications;
research statement, outlining achievements and relevant experience;
copies of two recent published papers.
Please ensure that all emails have "Post-Doctoral Researcher (BACOPT-II)" in the Subject line. Otherwise your application may not be viewed.
Deadline for applications: Monday September 19 2011
Further details: http://www.cs.ucc.ie/misl and http://www.cs.ucc.ie/~cjs