News
News
Applications invited _EDGE Postdoctoral Fellowships at University College Cork (Position Filled)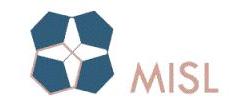 University College Cork (Ireland) is participating in EDGE, an EU Marie Sklodowska-Curie COFUND Action, offering 24-36 month Postdoctoral Research Fellowships.
Researchers currently residing outside of Ireland, with a PhD or at least 4 years of equivalent research experience can apply by submitting a research proposal before the Call 1 deadline on 1st December 2016.
At Cork, our research interests are in mobile/wireless networking, especially topics such as SDN, video streaming and Internet of Things. We welcome hearing from potential applicants with interesting research ideas in these or related areas.
We also welcome hearing from potential applicants with ideas that can leverage decision analytics in the area of networks.
Potential applicants should first review the eligibility criteria and other information on our website - http://www.edge-research.eu If you meet the criteria and wish to discuss your research plans please email Prof Cormac Sreenan cjs@cs.ucc.ie
Be sure to put "EDGE" in the subject line of your email and include your CV and a statement of research interests and plans.
EDGE is led by Trinity College Dublin on behalf of 10 Irish academic institutions of excellence.
In total EDGE will award fellowships to 71 high-calibre post-doctoral researchers, who will relocate to Ireland to join expert supervisors in the ICT and Materials fields. Career progression is a primary aim of MSCA schemes, and we will provide comprehensive training and development to our Fellows to support their growth as independent research professionals.
This project has received funding from the European Union's Horizon 2020 research and innovation programme under the Marie Skłodowska-Curie grant agreement No. 713567