Register Now: EU Law Lecture Series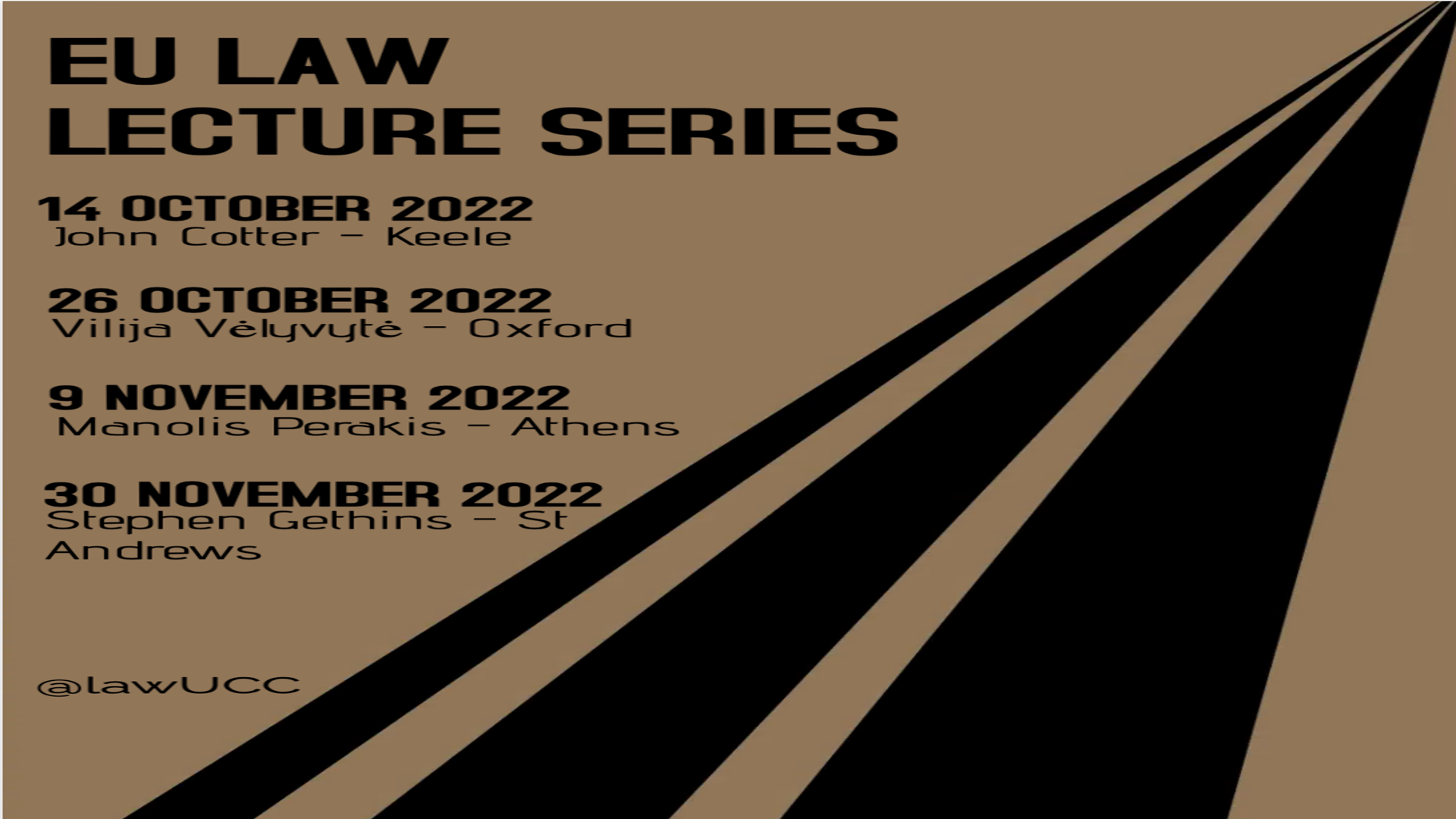 The Centre for European Integration CEI@UCC is delighted to invite you to the EU Lecture Series for Semester 1. Each lecture will last approximately one hour and will discuss recent books or topical legal issues in the EU legal order.
All are welcome to attend any or all of the sessions, to register please send an email with your name and which session you would like to attend to cei@ucc.ie or register here on Eventbrite: EU Law Lecture Series, Centre for European Integration, UCC Tickets, Multiple Dates | Eventbrite
14 October at 3pm in ALG_30, Áras na Laoi, UCC: John Cotter, Keele University will present his book on "Legal Certainty in the Preliminary Reference Procedure" (Elgar 2022).
26 October at 12pm via MS Teams: Vilija Vėlyvytė, University of Oxford will present her book "Judicial Authority in EU Internal Market Law" (Hart 2022)
09 November at 12pm via MS Teams: Monolis Perakis, University of Athens will discuss t the judgment Venezuela v Council and states challenging EU sanctions
30 November at 12pm in Room 231, Brookfield Health Sciences Building, UCC: Stephen Gethins, St Andrews will give us a perspective from Scotland about Scotland and Ireland post-Brexit, drawing from the second edition of his book "Nation to Nation" (Luath 2022)