News & Updates
News & Updates
International Women's day - New Radio Series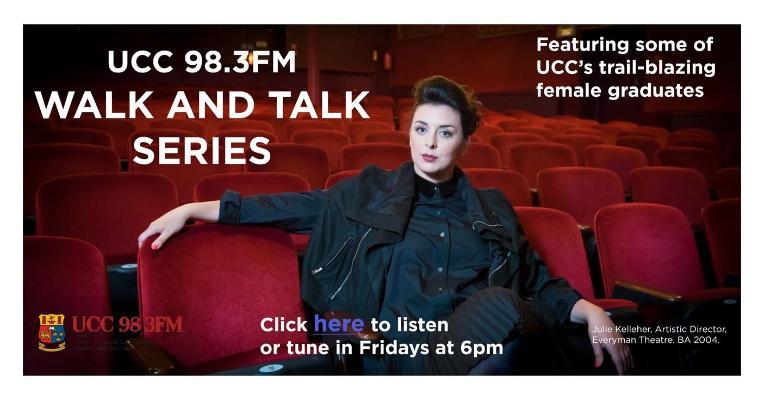 EVENTS: 8th MARCH
On International Women's Day, UCC 98.3FM are delighted to announce the launch of a new radio series created in collaboration with the Development and Alumni Office. The Walk and Talk Series features trail-blazing female graduates, who return to campus to re-trace their footsteps and remember the music that sound-tracked their college days.
The first programme features Julie Kelleher, UCC Arts graduate and Artistic Director of the Everyman Theatre. Listen here or tune into 98.3FM this on 8th March at 6pm. #balanceforbetter #iwd2019
UCC98.3FM
UCC 98.3FM is a Community Radio.
The station has been broadcasting to the students and wider community of Cork since 1995. The station has an average of 80 volunteers each year during term time. Download a Radio Volunteer Form or visit the radio website.
UCC 98.3FM broadcasts a 60% talk–40% music ratio per week, and has received a number of awards and nominations for its work over the years. Click here to listen on-line.
For more on this story contact:
Phone 021 - 4903974
Email radio@ucc.ie