News Archive
News Archive
Autism Studies now at Dublin, Galway and Kilkenny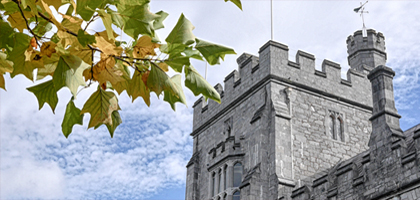 We are very pleased to offer our successful Certificate/Diploma in Autism Studies at new centres in Dublin, Galway and Kilkenny this coming May.
This is the first time that this programme is being run by ACE outside of Munster. As part of this expansion we are delighted to be able to offer a scholarship to cover the fees for Year 1 for someone who is registered for the course at one of our new centres.
This programme is open to all and has proven to be very popular with parents of children with autism and with those who work with people who have autism, as well as with adults who have a diagnosis of Asperger's or autism themselves. The course, which has been shortlisted for an Aontas STAR Award, has been over-subscribed at UCC for the past number of years.
Kirsten Hurley, the course coordinator, has said:
'We are delighted to be able to offer a scholarship for this course and have been overwhelmed by interest in the programme from all over the country. It is clear that there is a need for information and education on autism and Asperger's in Ireland, so we are very pleased to be able to now offer the course in Dublin, Kilkenny and Galway.'
Further details about the course and information about how to apply can be found at http://www.ucc.ie/en/ace-daus/