News Archive
News Archive
ACE Winter Conferring Schedule 2018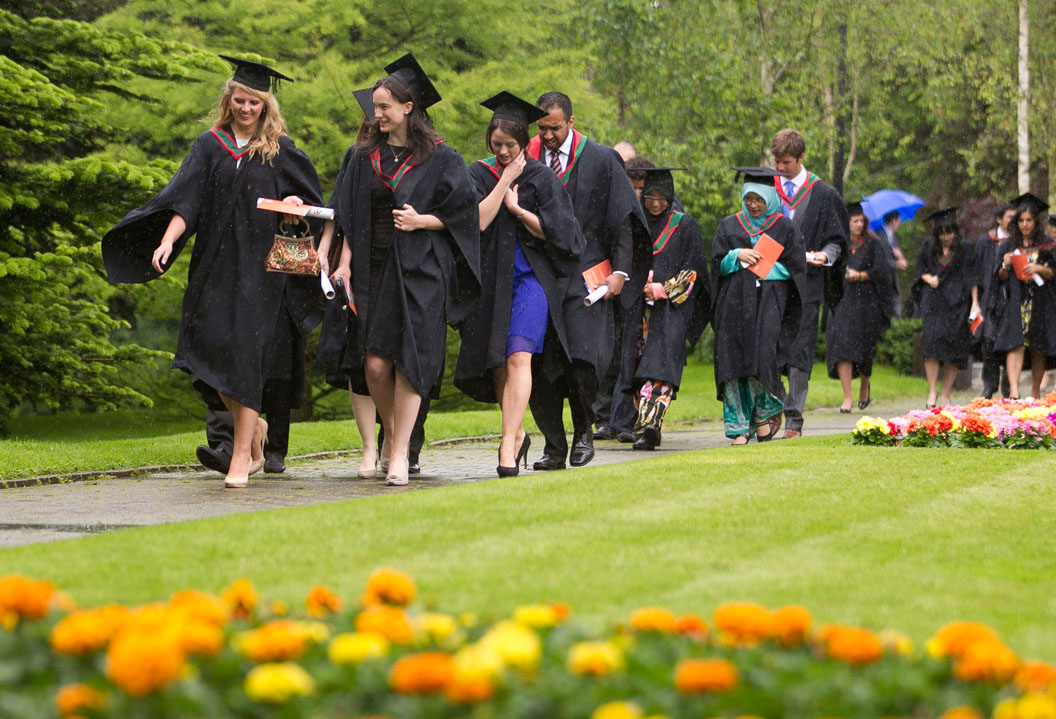 Congratulations to all those who completed their programme of study at UCC!
Adult Continuing Education, University College Cork (UCC) will have it Winter Conferring Ceremonies on the October 25th and November 15th and 16th. Students from all over Ireland will receive their Certificates, Diplomas, Higher Diplomas and Masters Awards in a wide range of academic disciplines.
The graduation ceremony is a celebration of your achievements which we hope you will enjoy greatly in the company of your family and friends. Congratulations on your achievement!
The conferring ceremony is live streamed on screens in the café and the bar on UCC campus, any extra guests are welcome to view the conferring from here. The ceremony is also streamed online live on the day for any guests who cannot make it to UCC. It can be watched at this link: https://www.ucc.ie/en/live/
ACE WINTER CONFERRINGS SCHEDULE 2018
Thursday 25th October, Atrium, Cork City Hall
Ceremony 6.30pm
Certificate in Operator Development (Pharma Manufacturing)
Certificate in Process and Chemcial Engineering
Diploma in Autism Studies (UCC)
Diploma in Process and Chemical Engineering
MSc Human Resource Management
Thursday 15th November, Devere Hall, UCC Campus
Ceremony 11.00 a.m.
PG Certificate (Bio) Pharma Processing
Higher Diploma in Advanced Languages and Global Communication
Higher Diploma in Geographical Information Systems
Higher Diploma in Relationship Mentoring
Diploma in Genealogy
Diploma in Youth and Community Work
Certificate in Arts (Psychology)
Certificate in Interpersonal Communication
Certificate in Languages
Ceremony 2.30 p.m.
BSc in Credit Union Business (Full-time and Part-time)
Higher Diploma in Leadership Development - Dublin, Cork
Diploma in Credit Union Operations
Diploma in Credit Union Governance
Diploma in Corporate Direction
Diploma in Environmental Science and Social Policy
Diploma in Geology
Certificate in Management and Team Development
Diploma in Psychology of Criminal Behaviour
Diploma in Supply Chain Management
Friday 16th November, Devere Hall, UCC Campus
Ceremony 11.00 a.m.
PG Certificate Project Management
Higher Diploma in Safety, Health and Welfare at Work
Diploma in Food Science and Technology
Diploma in Learning and Development Practice
Diploma in Specialty Food Production
Diploma in Food Manufacturing Management
Certificate in Procurement Management
Certificate in Safety, Health and Welfare at Work
Ceremony 2.30 p.m.
PG Certificate in Mindfulness Based Practice
Higher Diploma in Facilitating Inclusion (Disability Studies)
Diploma in Autism Studies - Limerick, Letterkenny
Diploma in Disability Studies
Diploma Social Enterprises and Community Development Practice
Certificate in Autism Studies - Online
Certificate in Contemporary Living
Certificate in Mental Health in the Community