Contact
Contact
We would love to hear from you. Please reach out if you have any questions about the INSPIRE Fellowship.
Oonagh Cahalane,
INSPIRE Programme Manager,
APC Microbiome Ireland, Rm 5.04,
Biosciences Building,
University College Cork,
Ireland.
Email address: INSPIRE@ucc.ie
EU Funding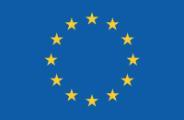 This project is co-funded by the European Union's Horizon 2020 programme under the Marie Skłodowska–Curie Grant agreement No. 101034270.