Spotlight
We are offering a number of generous postgraduate scholarships and grants for the 2016/2017 academic year.
Spotlight
We are delighted to announce that we are launching a new MA in History that offers unique training in Public History and huge range of research pathways
Spotlight
We offer a wide variety of postgraduate programmes, from taught MA degrees to PhD.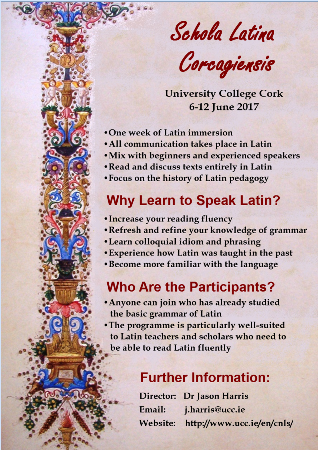 Dr Jason Harris from the School of History was recently interviewed on Newstalk Radio about Spoken Latin. New summer school available in Cork, June 2017.