Spotlight
With the CAPSULE Project we would like to remember and record changes over the years in the School; the comings and goings, the people and events and the developments and revisions that have made us who we are today.
Spotlight
Our new MA in Applied Psychology (Work and Organisational Psychology/Behaviour) is aimed at both psychology graduates (W+O Psychology) and non-psychology graduates (W+O Behaviour).
Spotlight
The School of Applied Psychology will be commemorating its 50th Anniversary with a series of community, research and student events from September 2014 – 2015.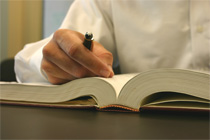 For more information on how to apply, and what areas of research we engage in, click the link within.
Google+