CergenX
CergenX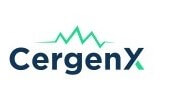 CergenX is a MedTech company founded in 2021 from University College Cork. Its ambition is to make AI-powered brain health monitoring part of standard newborn screening for all infants at birth. Using AI technology, the team is developing a brain screener to screen for abnormal brain activity in newborn infants and support early interventions by a medical team. Early detection and intervention are critical for improved outcomes and quality of life.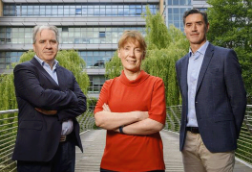 Perinatal brain injury affects approximately 5 out of every 1,000 newborns at birth (0.5%). Just over 8 million infants are born in Europe and the US each year, with an estimated 41,500 babies born with brain injury. While a newborn may show problems at birth, including difficulty breathing, depressed reflexes, seizures, or a subnormal level of consciousness, brain injuries are frequently clinically invisible and are often left undiagnosed. Electroencephalogram (EEG) monitoring is the gold standard for the detection of neonatal seizures and accurate assessment of injury, but performing a newborn EEG is challenging and requires specialist interpretation that is not always available when needed.
Through a secure, automated AI assessment of 2 channel EEG, the CergenX Newborn Baby Screener will allow newborns to be screened in less than 15 minutes by non-specialists. A "Pass" result is shown when no brain injury is detected; a "Refer" result signals the presence of a potential brain injury and alerts the non-specialist to the need for additional review, and potentially onward referral for specialist input, further diagnostic testing, and treatment when necessary.
Professor Geraldine Boylan, the Director of the INFANT Research Centre at UCC, and a neonatal neurophysiologist at Cork University Maternity Hospital had the original idea for a spin-out. UCC Innovation worked with her and navigated the CergenX team through the UCC Spin-out process, which resulted in a licence being granted to its 'NEObase' database rights in 2021. NEObase is the largest database of carefully curated newborn EEG recordings in the world. Comprehensive due diligence on the database was undertaken to ensure that all ethics approvals, patient consent forms, server security etc. were in place to facilitate the technology transfer to CergenX. UCC Innovation also assisted Prof Boylan in completing a Conflict-of-Interest management plan to ensure her ongoing roles both within UCC and the UCC spin-out could be managed efficiently.
"The collaborative approach between the UCC Innovation team, academic founder, and external entrepreneurs was evident from the early business concept discussions through to the establishment of CergenX as a UCC spin-out." - Dr Sally Cudmore, Director of Innovation, UCC
"Taking the step from academic researcher and hospital neurophysiologist to spinout co-founder was a real learning experience for me, both challenging and rewarding. The UCC Innovation team were very supportive and assisted me on this journey. I am confident our technology can make a huge positive impact on the first hours and days of a baby's life." - Professor Geraldine Boylan, UCC Principal Investigator
"The licence negotiated with UCC Innovation gives us access to the world's largest database of fully anonymised neonatal EEG recordings. This data bank is key to our algorithm development programme. We are using AI to identify infants that are most at risk of brain injury to allow hospitals refer these infants for further testing and treatment." - Jason Mowles, CEO CergenX
CergenX closed an €800,000 seed funding round in early 2022 and a further €1m round in early 2023. The Enterprise Ireland-backed HPSU company currently employs eleven full-time staff at its Cork HQ and has plans to hire several more staff in 2023. Key next steps for the company include regulatory approvals in Europe and the USA before an anticipated market launch in 2025.