University College Cork
University College Cork
About University College Cork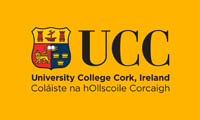 University College Cork (Irish: Coláiste na hOllscoile Corcaigh) was founded in 1845. UCC has approximately 21,000 students. These include 15,000 in undergraduate programmes, 4,400 in postgraduate study and research, and 2,800 in adult continuing education. This student base is supported by 2,800 academic, research and administrative staff.
As of 2017, It is a world class research-led University which is ranked in the top 2% of Universities worldwide, based on the quality of its research output and peer esteem (QS world Rankings 2012). Amongst other rankings and awards, the university was named Irish University of the Year by the Sunday Times on five occasions; most recently in 2017. In 2015, UCC was also named as top performing university by the European Commission funded U-Multirank system, based on obtaining the highest number of "A" scores among a field of 1200 partaking universities.
The School of Biological, Earth and Environmental Sciences (BEES) comprises diverse specialities covering marine, terrestrial and fresh water environments. BEES is a recognised leader in teaching and research across all of our disciplines. The School was formed in 2010 through the amalgamation of the former Departments of Geology, Zoology, Ecology and Plant Science (ZEPS) and the Environmental Science Programme at University College Cork.
UCC IFiT Team Members
Select a person to find out more about them and their involvement with IFiT