News
News
GAA return to activity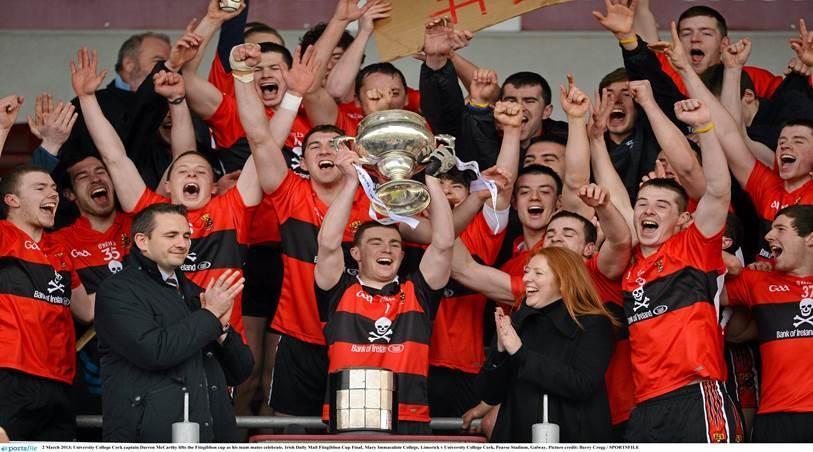 After a period of uncertainty for our students , maybe the world is finally getting its act together and on the GAA pitch it certainly is. As the Higher Education championships were cancelled in 2021, the playing of games this year is really most welcome.
First up is the Sigerson Cup, a competition last won by college in 2019, when our senior football team play MTU Cork in their patch on Wednesday 12th at 7pm. On Thursday 13th , in the Mardyke , our fresher footballers play UL in the championship at 7.30pm. This fresher game is so important, as the group who have really missed out on college life throughout this pandemic has been that group of freshers over the past 2 years and more.
Finally on Friday 14th, in the Mardyke, at 7pm , our Fitzgibbon senior hurlers take on the Cork senior hurlers to once again honour Canon Michael O'Brien for a cup in his name. Michael O'Brien is a name steeped in the history and folklore of UCC GAA. Along with Dan Beechinor and Prof Willie J Smith, he led college to 10 Fitzgibbon wins in 11 years including the famous 8 in a row. O'Brien shaped the identity of a whole group of students at that time, something that is still being carried on today. Indeed that is what his legacy will say.
Admission to this game is free but every year we take up a charitable collection. This year Carrigtwohill Vincent de Paul volunteers will ask for your support. This collection recognises the contribution that Margot Hartnett gave to her community in Carrigtwohill and her close connection with UCC Sport.