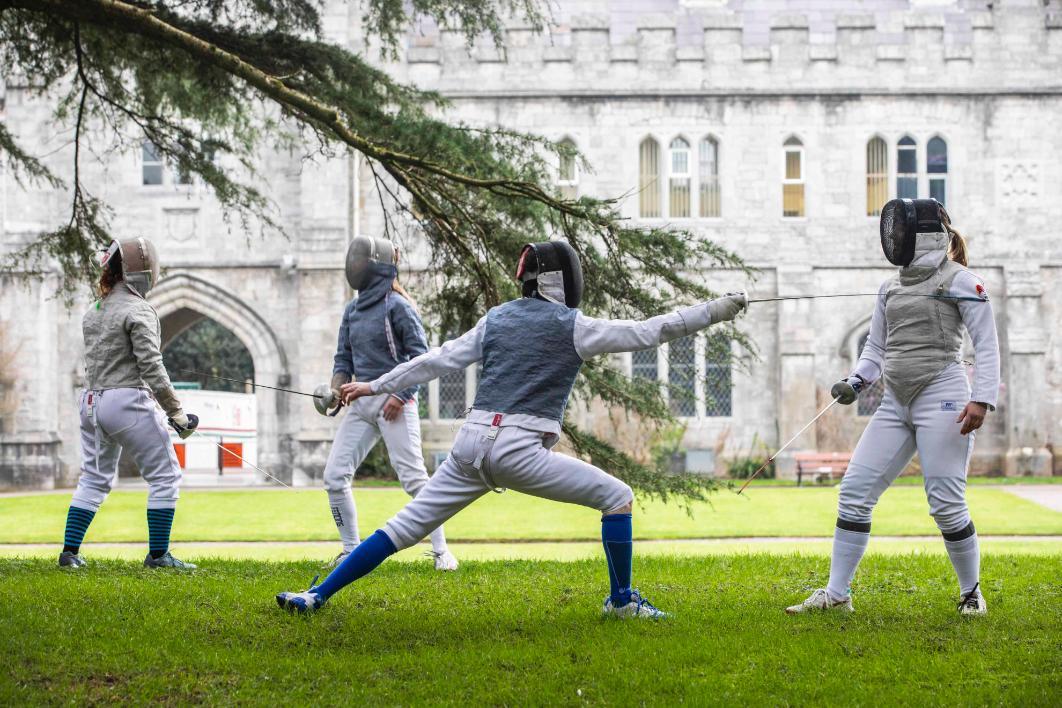 Flag Football
Learn More
About Us
Flag Football has become increasingly popular and fast growing over the last few years. Flag Football is a non-contact variation of American football, played with 5 players on each team and replacing the tackle with the removal of a flag, similar to tag rugby. Both male and female members are encouraged to join, and no prior experience of any form is necessary as we will teach all the basics.
The club takes part in the much-expanded Emerald bowl competition, which includes teams from all over Ireland and runs from September to December. The club will also compete in many intervarsity and charity tournaments across the academic year. In recent years we have added a second team to compete in the Glas Bowl conference which is the second division of Irish Flag Football. We have enjoyed much success in these tournaments, and we are looking to build on that this year with a dedicated team.
Members who do not wish to play in competitive games are equally welcome to those who are looking to compete for a national title this year. If you are interested in being the Irish Tom Brady or Antonio Brown, please feel free to contact us by email or on any of our social media pages listed below and we would be more than happy to provide any further information on the club or answer any queries that you may have.
Connect with us
Training Schedule
We've no training scheduled at the moment...Sorry.
Results
There are currently no results.
All Flag Football Events
We've no events scheduled at the moment...Sorry.