First Contact Initiative
First Contact Initiative
UCC Societies are proud to launch our First Contact Initiative which aims to make UCC Societies accessibile to all. Our society committee members will meet with you, accompany you to your first society event and introduce you to other society members. If you wish to avail of the service, please do not hesitate to contact us at admin@uccsocieties.ie and we will arrange a meeting with a member of the society you wish to join.
Society members currently offering the first contact meet:
Síofra Ní Céileachair
They/Them/Sí/Í
Currently on: Societies Executive & Feminist Society.
Previously on: WARPS, SÁMH, LGBTQ Soc.
I want to do the First Contact Initiative as Societies have always been one of the most important parts of my time in College, but I barely got involved in first year because it was very scary trying to head to a Society event by myself. After I had gotten more involved with Societies I always enjoyed the start of the year, getting to meet people excited to get involved with the Societies I'm on. With the First Contact Initiative, I'd love to be able to help people who are excited and passionate about what Societies are doing, but need a bit of help to get involved!
Ethan Hussey
He/Him
Currently on: UCC Engineers Without Borders Society and UCC Societies Executive
I'm eager to be a part of the 'First Contact' Initiative because it embodies inclusivity and support for fellow students. It's all too familiar how intimidating attending society events alone can be, especially for those who might feel hesitant or uncertain. By participating in this initiative, I hope to create a welcoming and friendly atmosphere, ensuring that no one feels left out or isolated.
Elliott Mulhall
They/Them
Currently on: LGBTQ, Neurodiversity, SAMH
I want to do the First Contact Initiative as I met my closest friends through societies, and i hope to help others do the same
Kim Sin Yap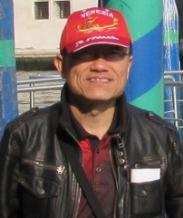 He/Him/Sé/É
Currently on: Chinese Society as OCM
I want to do the First Contact Initiative as I would like to meet people from all nationalities and to assist them to resolve issues they have. I have passion to provide people with advice.