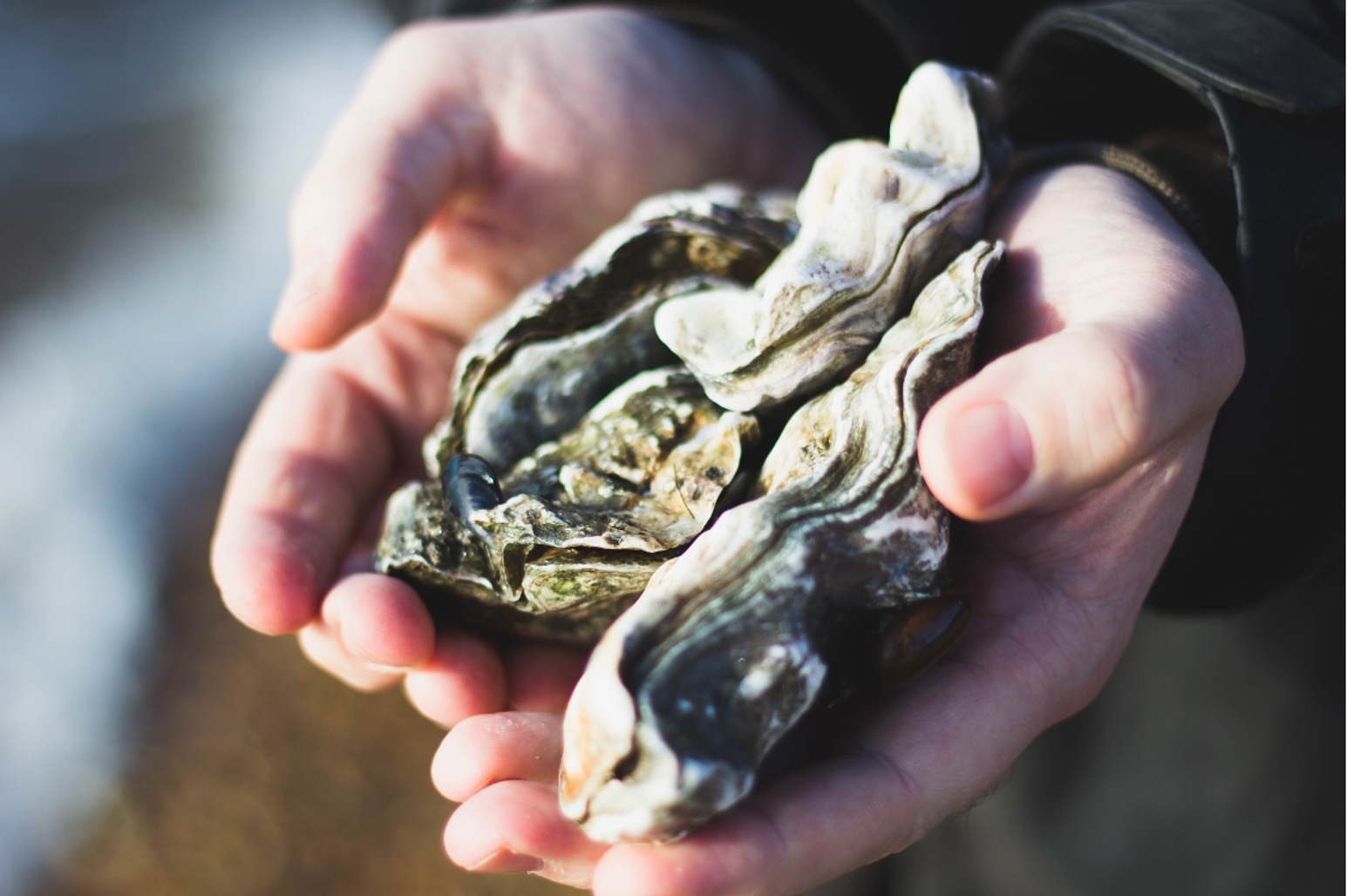 The Aquatic Animal Health Group, headed by Professor Sarah Culloty, specialises in ecological parasitology and immunology. Much of the research produced by this group focuses on diseases of commercially significant bivalve shellfish (oysters, clams, mussels, scallops, cockles). However, some work is also ongoing on other groups (crabs, polychaetes, gastropods, tunicates), investigating general aspects of invertebrate biology. The Group is heavily involved in collaborative research with numerous active partners across Europe and further afield. Recent research interests include looking at the impact of potential climate change drivers on disease development in the marine environment.
Group Profiles
Prof Sarah Culloty
Sarah is the Principle Investigator for the Aquatic Animal Health Group. She is also Director of the Environmental Research Institute at UCC and Head of the College of Science, Engineering and Food Science. A Zoologist and Marine Biologist in the School of Biological, Earth and Environmental Sciences (BEES), her main area of research is in ecological parasitology with a particular focus on molluscan diseases. The focus of her research centres on pathogen (macroparasites, protozoa, bacteria and viruses) life cycles, epidemiology, diagnostics and approaches to reducing impacts of disease. Recent research looks at the impact of potential climate change drivers on disease development in the marine environment. While at UCC, Sarah has won 20 research grants totalling over €5 million.
https://www.linkedin.com/in/sarah-culloty-38123965/
https://www.researchgate.net/profile/Sarah_Culloty
Dr Sharon Lynch
Sharon is a Research Fellow and Co-PI of the Aquatic Animal Health Group. Sharon's research interests and expertise are in ecoparasitology, invertebrate pathology, aquatic animal health, biotherapeutics and photodynamic therapies. A primary focus of Sharon's research is assessing the performance of shellfish species and their pathogens in a changing marine environment, assessing the impacts of environmental parameters associated with meteorological extremes, pathogen range/host expansion and evolution (genetic and morphology). Sharon has a h-index of 13 and an i10-index of 18 with a total of thirty-four scientific publications (691 citations) and collaborations with over fifty institutes.
https://scholar.google.com/citations?view_op=list_works&hl=en&user=KL9YDMgAAAAJ
https://www.researchgate.net/profile/Sharon_Lynch
https://www.linkedin.com/in/lynch-sharon-bsc-phd6326a583
Sian Egerton
Sian is a Research Support Officer with the Aquatic Animal Health Group, providing administrative and specialist research support for the EU Interreg funded BLUEFISH project. She received a BSc (Hons) in Zoology at UCC and an MSc in Conservation and Wildlife Biodiversity at the University of Exeter. She has worked with the University of Queensland, Cumbria Wildlife Trust, Birdwatch Ireland and the Marine Institute on several conservation and marine science projects. Sian returned to UCC in 2016 when she was granted IRC Enterprise Partnership Funding, part-funded by Biomarine Ingredients Ireland Ltd., to complete a PhD in fish health and seafood nutrition. Her research themes included nutritional aspects of fish proteins and oils, as well as fish microbiology and salmon health and nutrition. In the final year of her PhD, Sian gained professional CAPM Project Management PMI certification.
https://www.researchgate.net/profile/Sian_Egerton
https://www.linkedin.com/in/sian-egerton-7bb44539/
Gary Kett
Gary received a BSc (Hons) in Zoology from UCC in 2015. His research interests began with marine mammals and survey data collection at sea. He has worked with bottlenose dolphin research centres in Ireland and abroad and spent time carrying out at-sea surveys of marine mammals, fish and shellfish for the Marine Institute. He returned to UCC in 2017 to complete a Masters through Research (MRes) which was funded by VIVALDI – an EU Horizon 2020 project aimed at preventing and mitigating farmed bivalve diseases. After completing the Masters, Gary was interested in continuing his research and advanced to PhD level in order to continue investigating the role of sunlight (UV radiation) in aquatic animal health and host-pathogen dynamics. This continuation was facilitated through funding from the EU Interreg projects BLUEFISH and COCKLES. Currently in his third year of his PhD, he loves the diversity in his research, which includes fieldwork, lab diagnostics and computer-based analysis. Gary is especially interested in science communications and outreach and has during his PhD has taken part in 14 conferences and 3 public outreach events.
https://www.linkedin.com/in/gary-kett-b42b71101/?originalSubdomain=ie
https://www.researchgate.net/profile/Gary_Kett
Kate Mahony
Kate completed her BSc (Hons) in Zoology and an MSc in Marine Biology at UCC. Her first memories involve the sea; from watching fishing boats in West Cork and searching rockpools for starfish and crabs. Since then she knew that she wanted to be a marine biologist. While at university she developed a passion for the development of sustainable fisheries. For her undergraduate thesis she examined the growth of sea purslane (Halimione portulacoides) waste from a sea water fish farm and during her masters she completed a genetic investigation of wild and hatchery-reared Atlantic salmon (Salmo salar) in an impounded river catchment. Kate is currently completing a PhD on the common cockle (Cerastoderma edule), a bivalve exploited across Europe. She is examining the causes of past mass mortalities in cockles, as well as understanding the health of cockles in order to predict future outcomes. Her PhD is funded by the COCKLES project, an INTERREG project aimed at restoring cockle fisheries and related ecosystem services around Europe.
www.linkedin.com/in/kate-mahony-408532a9
https://www.researchgate.net/profile/Kate_Mahony
Sara Albuixech Marti
Sara has always been a sea-enthusiast, that's why she chose to follow a career in marine biology. Having completed a degree in Biology and a Masters in Marine Ecology in Spain, she was granted an Erasmus Mundus scholarship to complete a European Master of Science in Nematology at Ghent University (Belgium), in collaboration with the University of Bielefeld (Germany). During her academic training and professional experience, she has worked on the classification of marine phytoplankton communities, parasitology in fish, seasonality and spatial variability in coastal marine invertebrates, development of artificial reefs and monitoring of marine mammals and turtles. Sara is currently completing a PhD at UCC in cockle health, disease connectivity and trophic interaction dynamics. This study is integrated in the BLUEFISH project (in partnership with 3 Welsh HEIs, the Marine Institute and BIM) as part of the Ireland Wales INTERREG Programme.
Katie Costello
Katie completed her BSc (Hons.) Zoology at UCD, studying the nesting preferences and hatchling sex ratios of Green and Loggerhead turtles,f or her 4th year thesis. She subsequently moved to UCC to complete an MSc in Marine Biology in 2016, where she undertook a research project studying census techniques for the burrow-nesting Atlantic puffin. Upon completion of the MSc, Katie worked on a long-term population study of the critically endangered European eel, in Irish waters. Katie is currently undertaking a PhD with the BLUEFISH project (in partnership with 3 Welsh HEIs, the Marine Institute and BIM) as part of the Ireland Wales INTERREG Programme. She is investigating invasive species, considered one of the greatest threats to biodiversity, and will be evaluating the links between invasive species and diseases in the marine environment. Her work focusses on the parasites and pathogens associated with invasive species and their subsequent impact on commercially cultured shellfish.
Aquatic Animal Health Group Research Projects