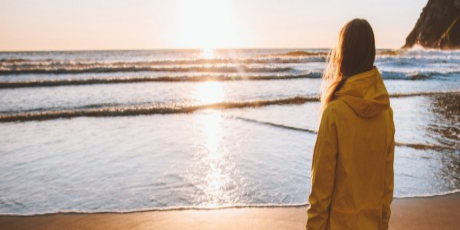 UCC Futures
UCC Futures is an ambitious new programme of research prioritisation coupled with an innovative academic recruitment strategy across ten indicative areas of strategic importance - spanning the Humanities, Arts, Social Sciences, STEM, Health, Business and Law. To facilitate the ambitions of the University, UCC Futures aims to provide a positive and transformative environment to secure our collective futures through excellence in research and innovation. If this vision excites you, and you would relish the opportunity to further your career in an ambitious research-intensive university in one of Europe's most vibrant cities, we would be delighted to hear from you.
We invite you to join us on the next phase of this important and impactful journey of discovery with UCC Futures - Sustainability.
The complexity of the global sustainability challenge requires experts from multiple disciplines and sectors to collaborate in new and reimagined ways. UCC believes that to solve these sustainability challenges, we need creative, inter-disciplinary solutions, driven by an innovative and holistic approach. Through our existing programme of transdisciplinary research, we are generating new knowledge, developing technologies and tools and contributing to services and policies that facilitate a just transition that is economically prosperous and socially inclusive, while protecting our natural environment.
To further develop its unrivalled profile in the area of sustainability, the University is now investing in new emerging areas of sustainability research, through a large ambitious campaign of academic recruitment in key areas of STEM, Business and Law. This recruitment signals the prioritisation of inter- and trans-disciplinary scholarship by the University and an opportunity for scholars pursuing a convergence approach to address grand challenges. The successful candidates will be dynamic and innovative scholars with a proven record of research and teaching excellence, as well as those with a commitment to contributing to improved diversity, equality and inclusion.
Senior Lectureships in Environmental Sustainability
Amongst the 27 new positions being created as part of UCC Futures- Sustainability, we are inviting applications from individuals within science and engineering disciplines who have demonstrated research excellence across a range of subjects related to Environmental Sustainability including:
Circular Bioeconomy to ensure a shift from a "take-make-consume" to a closed-loop economy where resources are optimally utilised to produce food, biomaterials, and bioenergy.
Marine & Coastal Resilience to balance the economic and social needs of coastal and marine communities whilst protecting natural resources in a constantly changing environment.
Land Use, Climate & Biodiversity to work towards sustainable land use including arrangements that foster coherent policy making in the nexus of land use, climate, biodiversity and food.
Sustainable energy innovation: to balance the economic and social needs of economies with the requirement for clean, sustainable and efficient energy solutions and innovations.
Informal enquiries can be made in confidence to Head of College of SEFS, email: collegeheadsefs@ucc.ie
Apply here: https://www.ucc.ie/en/futures/sustainability/