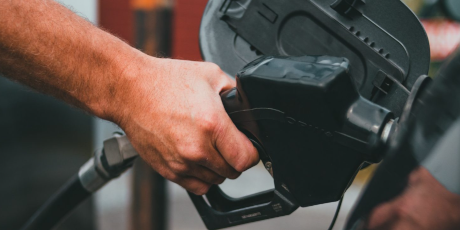 Analysis: while global oil prices have dropped, a worldwide shortage of refinery capacity means prices at the pumps haven't fallen accordingly - Dr. Paul Deane, Senior Research Fellow, Energy Policy and Modelling Group, MaREI Centre/ERI
The 'rocket and feather effect' is used to describe the rise and fall of petrol and diesel prices which we often perceive to 'go up like a rocket' but 'down like a 'feather'. We have all seen the incredible increases in fuel prices across forecourts this year. Thankfully, the past month has seen prices gradually reduce in both diesel and petrol, although diesel is still about 30 cents higher than this time last year.
Traditionally, the movement of petrol and diesel prices in Ireland followed international oil prices with a lag of a few weeks. Russia's invasion of Ukraine caused international oil prices to spike at a record $120 per barrel in March, which consequently drove up the cost of petrol and diesel to a record high of over €2.10 per litre. This was even after the Government agreed to reduce excise duty on the product by 15 to 20 cents.
Recently, international oil prices have dropped to levels seen before the war in Ukraine, but prices at the pumps haven't reduced accordingly. This is due to the cost of converting oil into useful products like petrol and diesel at refineries, rather than the price of oil.
There is a global shortage of refinery capacity this year, which allows existing facilities to charge more for the products they produce, and this gets added to the price we pay at the pumps. Studies in the UK point to a growing gap between the price of crude oil entering refineries and the wholesale price of petrol and diesel leaving them, with analysis estimating that this has accounted for over 40% of the growth in road fuel prices. Other external factors such as refinery strikes in France and the forthcoming oil cap price on Russian oil also play a factor.
While the complexities of international oil markets and refinery capacity are key influences on what we pay for petrol and diesel, they are essentially a proxy for economic outlook and market sentiment which along with geopolitics play the most important role in price movements in Ireland. The drop we are seeing in petrol and diesel prices now is a result of combined expectations of poor market sentiment and gloomy economic outlook as the global economy heads into recession, meaning less driving leading to less demand for oil which results in lower prices.
The rocket and feather effect also has its root in market dynamics, as oil prices tend to react quickly to present conditions rather than reduce more in response to views of the future. An actual shock such as a war or geopolitical announcement from OPEC will increase oil prices quickly. But the announcement of a pessimistic economic forecast causes a more gradual reduction as it is an expectation of the future rather than a reaction to the immediate present.
At the beginning of the war in Ukraine and subsequent hike in petrol and diesel prices the Competition and Consumer Protection Commission in Ireland received over 200 complaints by consumers who were impacted by significant increases in fuel prices at the pumps and questions were raised as to whether the government excise cut was being passed to drivers.There was also strong media and political commentary at the time, against an international backdrop of price increases in energy, the war and high inflation
After investigating the issue, the Commission found that higher international prices drove increases in prices at the pumps in the period leading up to the excise cut. The main reason for the delay in passing the excise reduction to drivers was that it took time before petrol stations received supplies of fuel that had been taxed at the lower rate. The delay varied from station to station because of difference in stock levels and differences in the supply arrangements between petrol stations and their suppliers.
Underground petrol storage tanks can vary in size from 5,000 to 80,000 litres so wholesale prices are generally only reflected in retail prices after several days or even several weeks of sales. This is because the fuel held by retailers at any moment will have been paid for at a different (earlier) wholesale price.
Motorists will not always see a price cut at the pumps straight away during periods of falling wholesale petrol and diesel prices. But this does not necessarily mean that retailers are earning higher profits, because many will have paid for wholesale fuel at an earlier and higher price.
While academics and economists debate the actual validity of the rocket and feather effect, we are all paying more to drive our cars this year. Any reduction in fuel prices coming into the Christmas season is very welcome news indeed.