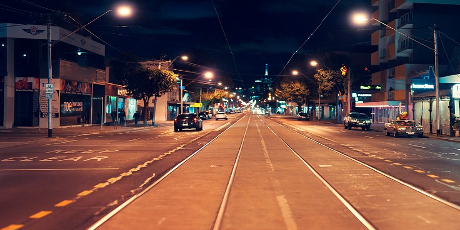 Environmental Research Institute Webinar Series 2020
"The COVID 19 pandemic has unleased humanity's instinct to transform itself in the face of a universal threat and it can help us do the same to create a liveable planet for future generations" - Christina Figueres, Former Executive Secretary of the UNFCCC
The world, the EU and Ireland are now rightly fully focused on fighting the COVID 19 pandemic and its immediate public health and economic consequences. The pandemic has had an abrupt impact on how we work, move about, play, and consume. This sudden and dramatic shift has however provided us with a living and ongoing experiment in what happens when humans have to stay at home. It has inadvertently produced less greenhouse gas emissions, cleaner air, and re-emerging wildlife.
It has been argued that the pandemic provides us with a once-in-a-generation opportunity to shift onto to a zero carbon and climate resilient pathway, and catalyse our transition towards a sustainable society. In this 2020 summer webinar series, the Environmental Research Institute at University College Cork invited four of its affiliated academic staff to reflect on the impact of the COVID 19 pandemic on our environment, and the possible lessons we can take forward to create a more sustainable society.
Over the last month, we have heard from Professor Gerry Killeen on the topic of pandemic prevention, Dr Hannah Daly on the topic of emissions reduction during the lockdown, Dr Eoin Lettice on rediscovering green spaces and Professor John Wenger on the topic of air pollution reduction due to reduced traffic emissions.
If you missed any of these webinars, you can watch all of the recordings here.
June 19th
A global perspective on tackling COVID-19 now and preventing further pandemics in the future
Prof Gerry Killeen, AXA Research Chair in Applied Pathogen Ecology at the Environmental Research Institute and School of Biological, Earth & Environmental Sciences, UCC.
In this webinar, Prof Killeen outlined important lessons that can be learned from the natural histories of malaria, tuberculosis, HIV and common arboviruses, to inform ongoing containment of COVID-19 today and help prevent further pandemics in future. Taking COVID-19 as the current manifestation of what WHO refers to as Disease X, Prof Killeen then outlined how we need to respond to decisively Crush the Curve of this pandemic through the kind of genuine national unity and global solidarity emphasized by Dr Tedros Ghebreyesus, Director General of the World Health Organization. He then described the strategic environmental, ecological and human development issues which underpin accelerated emergence of novel emerging pathogens like COVID-19, and which demand far greater international cooperation to protect us against Disease Y and Disease Z in the future.
Download the accompanying slides here
June 26th
COVID-19 and our energy system – lessons for Ireland's sustainable energy transition
Dr Hannah Daly, Energy Policy and Modelling Group, The SFI MaREI Centre for Energy, Climate and the Marine, School of Engineering, and the ERI.
In this webinar, Dr Daly reflects back on the tumultuous year so far (for many reasons), and highlights the impacts on our energy system. Three interlinked trends are coalescing: plummeting energy demand as a result of COVID-19 lockdowns, very low oil prices and a looming recession. This is happening against a backdrop of various countries planning to fully decarbonise their energy systems by 2050. At the same time, in Ireland, ongoing discussions on Government formation are centred around the prospects for increasing ambition on carbon dioxide mitigation to 2030. Dr Daly discussed the potential impact of these various trends on long-term prospects for structural changes in energy demand on the path to achieving a more sustainable energy system.
July 3rd
COVID-19 and the environment: rediscovering nature in a global pandemic
Dr Eoin Lettice, Plant Science Lecturer and PI, Environmental Research Institute and School of Biological, Earth and Environmental Sciences, UCC
The COVID-19 pandemic has changed society, including how we view, value and utilise the natural world around us. This webinar examined the effects of the COVID-19 pandemic and the subsequent 'lockdown' on the natural world as well as examining the role of plants in building healthy and sustainable communities. Dr Lettice outlined the benefits of trees and other plants in our urban environments and explored how E.O. Wilson's biophilia theory (i.e. that humans possess an innate "urge to affiliate with other forms of life"), means that we need to re-examine how we plan our cities and towns post COVID-19.
July 10th
The links between air pollution and COVID-19
Professor John Wenger, Director of the Centre for Research into Atmospheric Chemistry, Environmental Research Institute and School of Chemistry, UCC
Large reductions in air pollution have been observed across the world as a result of the strict "lockdown" measures introduced in response to the COVID-19 pandemic. At the same time, there is also emerging evidence that more polluted areas have higher COVID-19 mortality rates. Prof Wenger discussed this in his webinar and as well as presenting new data on the impact of COVID-19 restrictions on air quality in Ireland.
Download the accompanying slides here