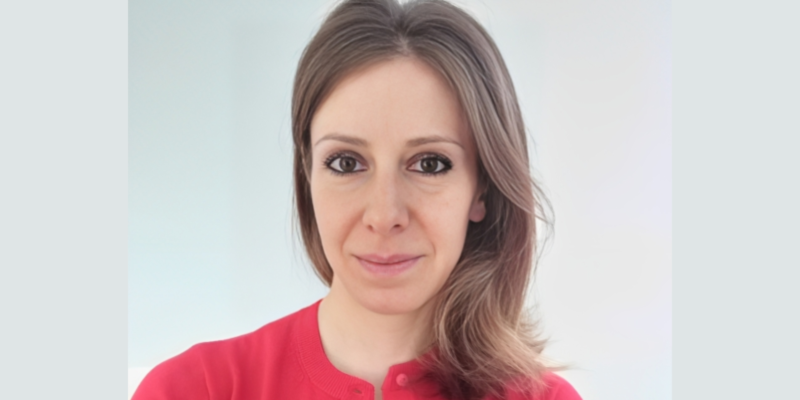 University College Cork (UCC) is pleased to announce the appointment of Professor Valeria Andreoni as the new AIB Professor in Sustainable Business.
The first of its kind in Ireland, the AIB Professor in Sustainable Business will be based in UCC's Cork University Business School (CUBS). This new role, made possible thanks to AIB's support, reflects the Bank's commitment to fostering sustainable business practices and empowering the next generation of sustainable business leaders.
As the AIB Professor of Sustainable Business, Professor Andreoni will play a pivotal role in advancing research, education and engagement initiatives that focus on promoting sustainability within the business sector. By integrating principles of environmental, social and governance (ESG) into business strategies, the AIB Professor of Sustainable Business will drive innovation, inspire future leaders and contribute to the sustainable development of society and the economy.
Speaking about her new appointment, Professor Andreoni said: "I am delighted to join Cork University Business School as the new AIB Professor in Sustainable Business. Education and research play such a fundamental role in the promotion of the sustainability transition. I am really looking forward to collaborating with colleagues in some of Ireland's leading research centres, such as MaREI and the Environmental Research Institute, as well as engaging with the students, staff and businesses on the advancement of sustainable initiatives."
Prior to her appointment, Professor Andreoni was a Senior Lecturer in Economics and Director of Studies for the BA Business Economics programme at University of Liverpool. She holds a PhD in Economics from the University of Bologna and a Masters in Ecological Economics and Environmental Management from the Autonomous University of Barcelona. She specialises in Ecological Economics, Energy Economics and Degrowth. Prior to her academic appointments, she worked for the European Commission's Joint Research Centre and for the Euro-Mediterranean Centre on Climate Change.

AIB CEO Colin Hunt welcomed the appointment, commenting: "I would like to congratulate Professor Valeria Andreoni on her appointment as the AIB Professor of Sustainable Business at UCC. AIB is committed to serving our customers and the communities in which we operate in the transition to a low-carbon economy. Educating our emerging, young business leaders on the importance of balancing the needs of people, planet and profit is key to ensuring sustainable business models that will successfully serve generations to come.''

UCC President Professor John O'Halloran said: "We are delighted to announce the appointment of Professor Valeria Andreoni as the AIB Professor of Sustainable Business. With her in depth of knowledge and experience, Professor Andreoni will help UCC to advance this area of immense strategic importance on both a national and global level. We are extremely grateful to AIB for their support and leadership in sustainability and look forward to working closely with them in this space."
In addition to the Professorship, AIB's generous donation will also support the creation of the AIB Lecturer in Responsible Leadership who will also be based in CUBS. The recruitment of these posts forms part of UCC Futures - an ambitious new programme of research prioritisation coupled with an academic recruitment strategy across ten areas of strategic importance including Sustainability.

The University will officially mark this significant collaboration in the Autumn with an Inaugural Professorial Lecture delivered by Professor Andreoni.