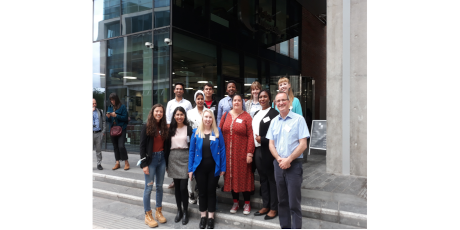 The 32nd Irish Environmental Researchers Colloquium (Environ) jointly hosted by ESAI & Ulster University, took place from 20th-22nd June 2022 and once again the ERI sponsored a delegation of postgraduate students to attend.
Environ is the longest running and largest forum for environmental researchers in Ireland with an average of 275 delegates attending the event annually. It provides a high-visibility platform for young and experienced researchers to present their findings to an audience drawn from academia, government bodies and agencies, as well as industry.
This year's conference featured ERI postgraduate researchers from areas across our multidisciplinary spectrum including Business and Economics, Air Quality, Water Quality, Energy Policy, Public Health, Renewable Energy, Materials Science and Plant Science.
The highlight included a guest lecture from PhD Candidate and ESAI Postgraduate Researcher of the Year Irene O'Callaghan (School of BEES, School of Chemistry and the ERI) at the ESAI AGM. Her inter-disciplinary research has focused on elucidating some of the fundamental mechanisms govering the uptake and accumulation of contaminants in benthic biota, with an ultimate view to developing a novel technique to improve the detection and quantification of metals and emerging contaminants within the freshwater environment. Irene received her prize at the opening ceremony of the conference. Irene is funded by the Irish Research Council and the Environmental Protection Agency through a Government of Ireland Postgraduate Scholarship, and is supervised by MESA PI, Timothy Sullivan, and Dara Fitzpatrick of UCC's School of Chemistry.
"A genuine honour - I am over the moon to have been named ESAI Postgraduate Researcher of the Year! Thanks to all involved!" – Irene O'Callaghan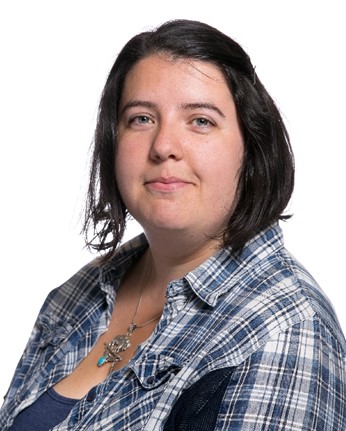 Irene was joined at the conference by her fellow MESA colleague Chinelo Nzekwe who presented her research on the health implications of metal bioaccumulation in Nigerian fish.
PhD student Anna O'Regan received the Best Waste and Resource Management Presentation. Anna is completing her PhD under supervision of Dr Marguerite Nyhan (School of Engineering and Architecture, MaREI, ERI, Visiting Scientist at Harvard University).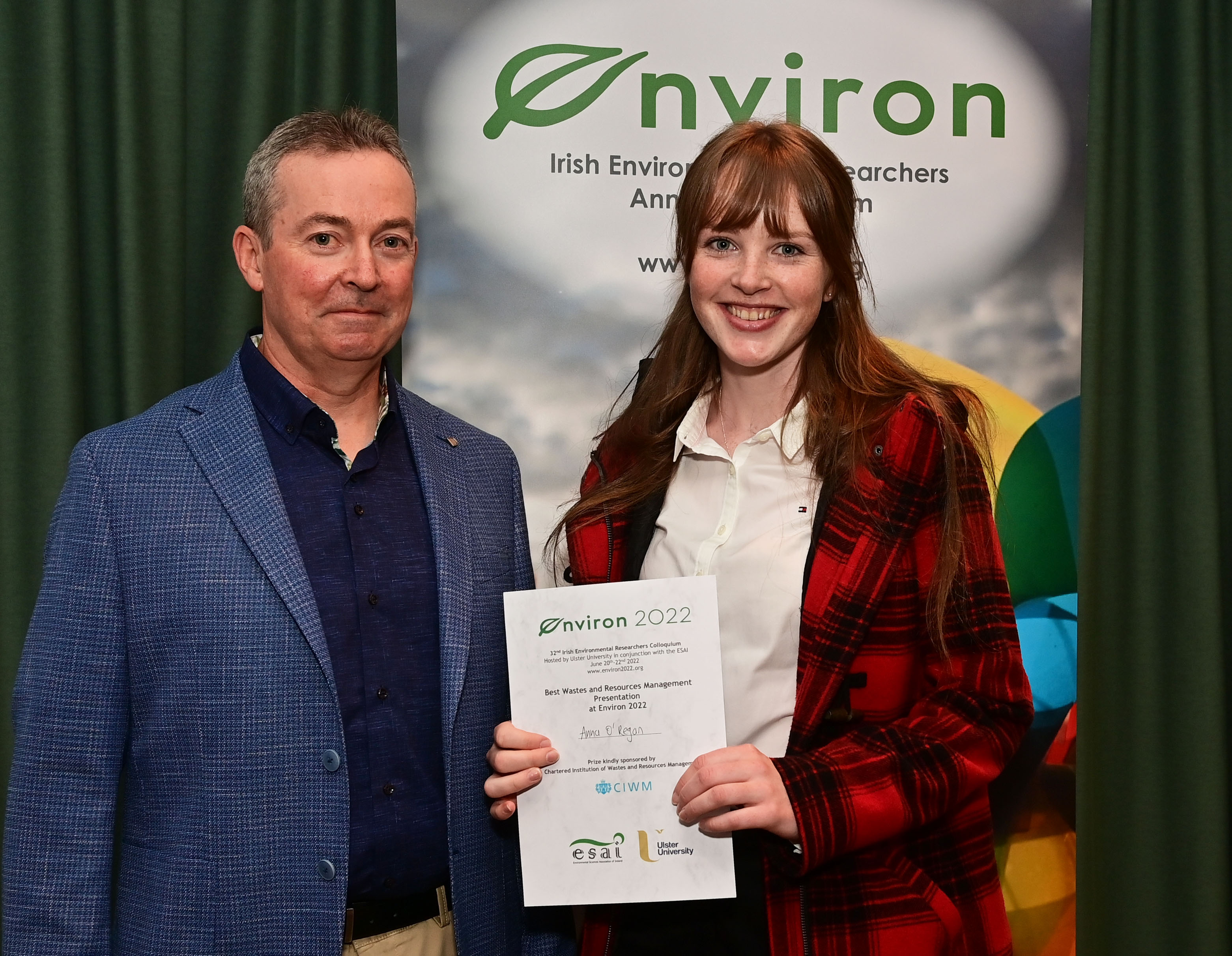 CUBS/ERI PhD student Maria Del Pilar Cespedes Davalos presented her work on the determinants of environmental regulatory compliance and its effect on environmental outcomes for Ireland.
ERI and UCC School of Public Health PI Dr Christie Godsmark used her talk to highlight the importance of awareness around health impacts around climate change, and using health as a "hook" for climate action.