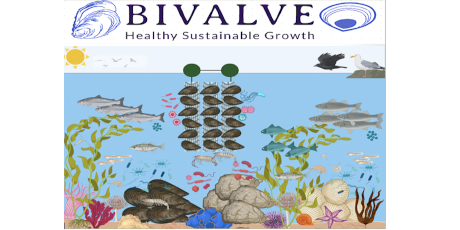 Bivalve aquaculture is a significant contributor to global food supply, and helps meet the increasing food requirements of a rapidly growing world population. Biosecurity and climate change are the main challenges faced by the aquaculture industry. The effects of climate change on pathogen prevalence, distribution, and host-parasite relationships are well documented with temperature and salinity, acidification and UV-B radiation being particularly impactful.
Field work has begun in the recently awarded Department of Agriculture Food and the Marine BIVALE Project led by Dr. Sharon Lynch and Prof. Sarah Culloty of the UCC Shellfish Health Research Group focussing on how shellfish will provide a key component of a sustainable aquaculture and fisheries economy for Ireland in a changing climate.
An extensive survey is currently being carried out in Cork Harbour to assess the role of native oyster beds and aquaculture equipment in supporting and enhancing biodiversity.
Some specimens recorded by marine biology MSc students Rosalind Graves and Oisin Medlar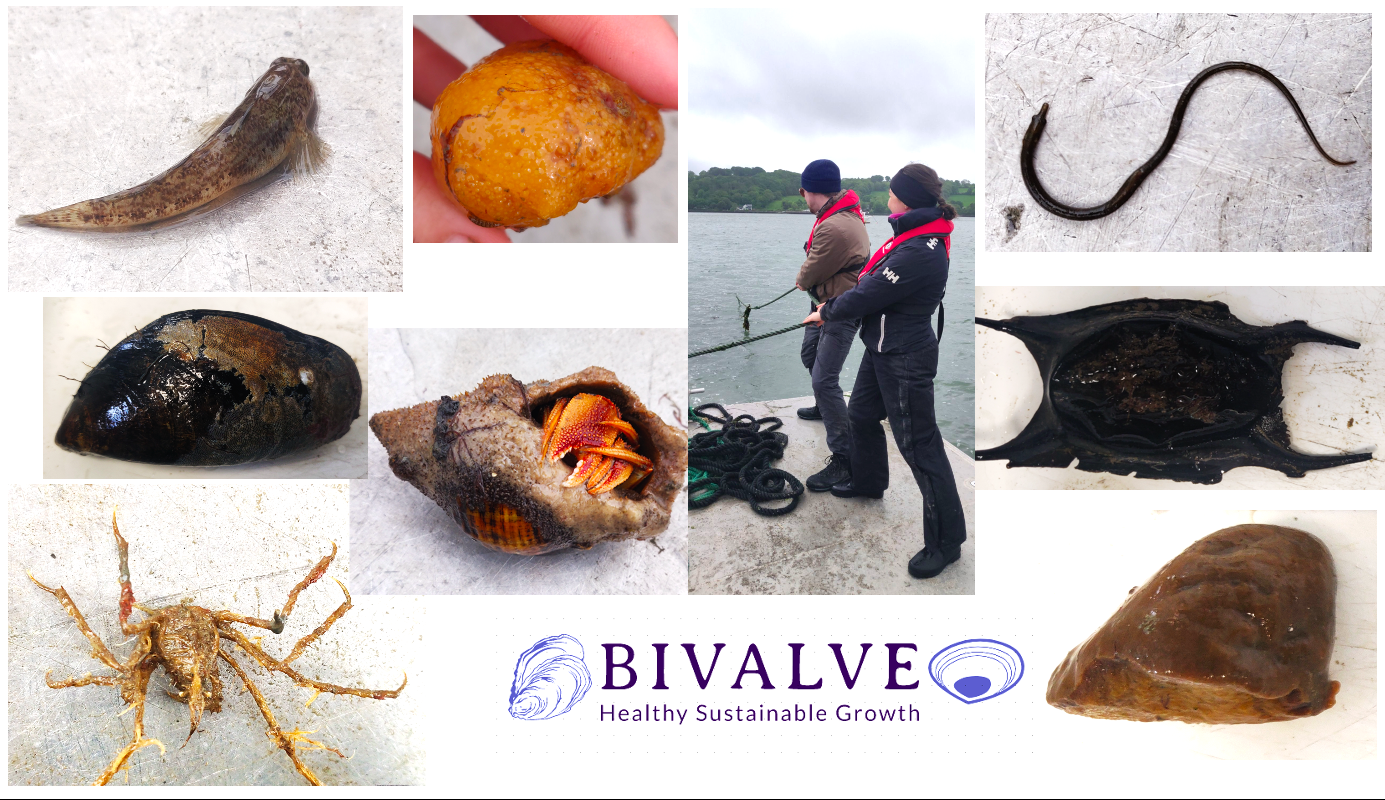 A recent publication from the UCC Shellfish Health Research Group The impact of UV-B radiation on pacific oyster Crassostrea gigas health and pathogen Vibrio aestuarianus development identified the causative factor for, thus far, unexplained mortality events in the Pacific Oyster populations during the summer. Authors Dr Gary Kett, Prof Marcel Jansen, Prof Sarah Culloty and Dr Sharon Lynch found that increased UV-B radiation was leading to increased mortality in the species, despite also decreasing infection of one of their predominant pathogens. These findings will inform husbandry management of this commercially important species.