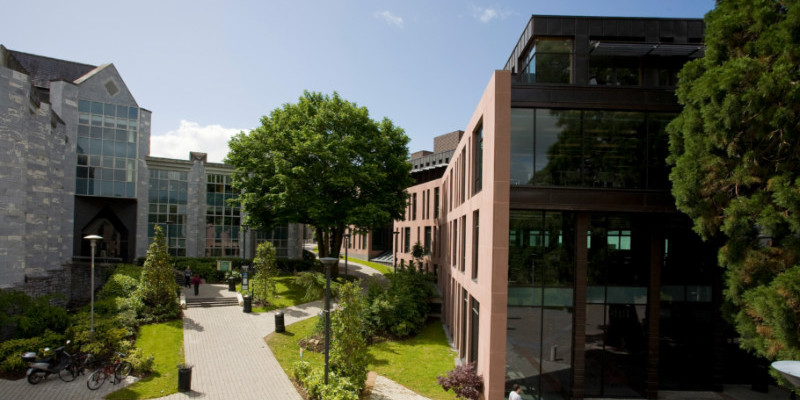 UCC researchers have been recognised in the annual Irish Research Council (IRC) Researcher of the Year Awards, which highlight the very best of IRC's funded researchers who are making highly significant and valuable contributions to knowledge, society, culture, or innovation.
. Dr Jean O Dwyer (School of BEES/ERI) received a commendation for the Early Career Researcher of the Year (category 2 of the IRC Researcher of the Year Award 2021)
· 10 UCC nominees are each winners of the Research Ally Prizes – a new category this year, which recognises the work of mentors, supervisors, research officers and support staff across the Irish higher education and research system
· Michelle O'Driscoll has been awarded the Jane Grimson Medal of Excellence for being the top ranked STEM (Science, Technology, Engineering and Mathematics) applicant in the IRC GOIPG (Government of Ireland Postgraduate) scheme this year.
Commenting Professor John Cryan, Vice-President for Research & Innovation, stated "Congratulations to the UCC award winners. There is tremendous pool of early career researchers at UCC and this is a fitting recognition of their hard work and insight."
Director of the Irish Research Council, Peter Brown, congratulated this year's winners, saying: "I would like to congratulate the awardees on their awards. The standard of nominations this year was extremely high, and each of the winners should be immensely proud of their achievements. It is great to see this year's winners representing a diverse range of research interests, which reflects the creativity and dynamism of the research community here in Ireland. The Irish Research Council is equally proud to have supported the development of the work of these researchers through our funding.
The 10 UCC winners of the IRC Researcher of the Year Awards 2021, Research Ally Prizes category:
Dr Geraldine R Ryan, Supervisor, Senior Lecturer, Project Supervisor, Co-Investigator
Dr Mark Prendergast, Supervisor, Senior Lecturer in Education
Dr Samantha Dockray, Supervisor, Senior Lecturer, Applied Psychology
Dr Timothy Sullivan, Supervisor, Lecturer
Dr Susan Joyce, Supervisor / Mentor, Lecturer, School of Biochemistry and Cell Biology, University College Cork and Principal Investigator, APC Microbiome Ireland
Dr Clíona Ó Gallchoir, Mentor, Lecturer in English;
Dr Dug Cubie, Mentor, Lecturer in International Law
Prof Keelin O'Donoghue, Mentor, Professor, Senior Lecturer, and Consultant Obstetrician and Gynaecologist, Department of Obstetrics and Gynaecology
Dr Silvia Ross, Mentor, Senior Lecturer
Dr Allen White, Research Officer, Research Officer, College of Arts, Celtic Studies and Social Sciences
All winners were announced online, via the IRC's social media channels, in place of an official event. Further information on all of the awardees is available at: https://research.ie/news/