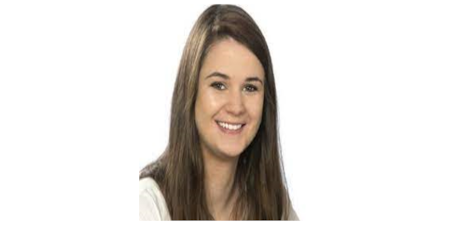 Dr Tracy Bradfield (ERI, Department of Economics, Cork University Business School)
We are delighted to welcome Dr Tracy Bradfield, Lecturer in Economics of Sustainable Business and a Research Associate of UCC's Spatial and Regional Economics Research Centre, who has joined the ERI as part of the UCC Futures - Sustainability programme.
Dr Tracy Bradfield is an economist who specialises in the topic of land use and sustainable food production. Her work to date includes survey and econometric analyses of farm-level data and farmers' attitudes to agri-environmental schemes, with a key focus on making policy recommendations.
She is interested in the assessment of land use from a multi-disciplinary perspective. This involves considering the need for land to provide multiple benefits for society including environmental climatic public goods, food, recreation etc. Current challenges include the need to produce food sustainably while not damaging the environment.
UCC web profile: https://www.researchgate.net/profile/Tracy-Bradfield