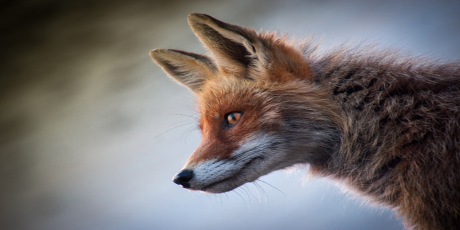 Opinon: how David Attenborough's nature documentaries motivate people to seek out more information about the natural world
By Adam Kane, UCD and Darío Fernández-Bellon, School of BEES, UCC
At 93, Sir David Attenborough continues to produce spectacular portrayals of the natural world. His latest BBC effort - One Planet: Seven Worlds – presents audiences with a guided natural history tour of every continent and has been met with near universal acclaim, though some remain unconvinced. There is a feeling from some quarters that Attenborough's body of work tends to shy away from the real plight of nature, a nature that has been thrashed by humanity and that needs all the help it can get. To paint the state of nature in pristine terms is to betray it.
That nature is in a perilous state is unquestionable. One recent study revealed how North America has 3 billion fewer birds today than it had in the 1970s. Another provided robust evidence of widespread, global declines in insect life. Yet despite the natural world collapsing around us, it seems we are suffering from an "extinction of experience" when it comes to our interactions with the natural world. We live in built-up cities and rarely interact with wildlife, which makes us oblivious to the damage we wreak. It's a case of out of sight out of mind.
Attenborough's critics argue that his documentaries are ideally placed to undo this mindset. They could serve to reconnect us with nature which would motivate us to be more environmentally inclined, if only he would spell out the problems more explicitly. Over his career, he has pushed back against this criticism and has repeatedly stated that to showcase the damage we've done would be a turnoff for the viewer. His aim is rather to highlight the splendour of the natural world and that's motivation enough.
It was this tension that prompted us to investigate just how people respond to Attenborough's nature documentaries. As ecologists interested in animal conservation, we set out to quantify and answer the question, "what has Attenborough's work done for the natural world?" in our recent study published in the journal Conservation Letters. We chose Planet Earth 2, which aired in 2016 to record audiences and critical acclaim, as a case study. Importantly for us, it did not have any clear conservation messages.
By analysing online activity, we found that the species featured on the show experienced a significant boost in the number of people tweeting and reading about them on Wikipedia around the time each episode was broadcast. This pattern occurred irrespective of the charisma of the species - even locusts saw their popularity soar! What is more, the species' boost in Wikipedia popularity persisted up to six months after the show had ended. Planet Earth 2 gave the animals it covered more than their 15 minutes of fame. Surprisingly, our results revealed that the awareness raised by Planet Earth 2 was comparable to that elicited by dedicated awareness raising campaigns like World Whale Day which have very explicit conservation agendas.
Our findings suggest that natural history documentaries can and do play a role in leading viewers to learn more about the natural world – an important step in fostering a sense of connection with nature. Indeed, we can already see this with One Planet: Seven Worlds: the figure below shows 2019 visits to the Wikipedia page for Leopard Seal - which featured prominently as the penguin's menace in the first episode. The highest peak in visits coincides with the show's premiere on October 27th.
But is generating interest in species enough? Going deeper into our analysis of Planet Earth 2, we tried to establish whether conservation charities received more donations around the time of the show. Perhaps people became so moved by what they saw on their screens that they felt compelled to contribute. But we saw no clear pattern here. And yet this is unsurprising. It costs nothing to Tweet or read a Wikipedia page but parting with your cash is a much more considered effort.
So, where does that leave us? Well ever since Planet Earth 2, Attenborough's documentaries have tended to take on more explicit conservation themes. To give one notable example, Blue Planet 2's depiction of the marine world flooded with plastic triggered "the Attenborough effect", where people are now keenly aware of the issue and have dramatically reduced their plastic use as a result. Attenborough is in a unique position: he commands the attention of millions of people and can turn our gaze to the considerable environmental challenges of our time.
But even apart from this change in tune, we would argue that his original outlook was and continues to be valuable. We need to be reminded of how magnificent nature can be. We hope that our work goes some way to showing that his career has been far from a betrayal of the natural world.
Dr Adam Kane is a lecturer in the School of Biology and Environmental Science at UCD. He is a former Irish Research Council awardee. Dr Darío Fernández-Bellon is a researcher in the School of Biological, Earth and Environmental Sciences at UCC.