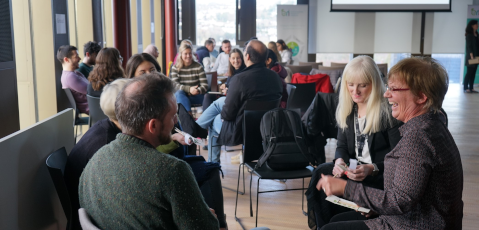 The first Environmental Research Institute Postgraduate Research Symposium saw over 70 PhD and Masters students affiliated with the ERI across the four Colleges come together for flash presentations, networking and collaboration.
Held in the Dora Allman Room of the Student Hub, the Symposium was an opportunity for all ERI-affiliated students to present on, and learn about, the breadth of research activity and expertise within the Institute. The aim of the event was to enable researchers to showcase their expertise and research projects, to network and meet new colleagues, and to invite discussion around how we can leverage our collective expertise, act strategically, collaborate more effectively and build capacity for research at the ERI.
During her welcome address, Prof Sarah Culloty (ERI Director and Head of the College of SEFS) reminded students of the unique positioning of the Institute:
"Not tied to any one School or Department, researchers within the ERI come from all disciplines with a common goal of securing a healthier planet - by mitigating the effects of climate change and establishing food, economic and social systems which are sustainable and resilient." – Prof Sarah Culloty
The half-day programme included over 30 flash presentations which you can view here with several opportunities for networking and discussion during the icebreaker and brainstorming sessions in which students discussed the topic of Leadership for a Sustainable Planet & Society led by ERI Manager Dr Paul Bolger.
"People come to the work of sustainability with a broad range of interests, intentions and experiences, yet they often share a common goal of wanting to create a better world. This unprecedented challenge requires an unprecedented approach to leadership. Along with the need for radical technological innovations and new business models, there is broad agreement that more effective leadership for sustainability transitions is needed, and that universities should play an important role in such transformations by training future transformational leaders." - Dr Paul Bolger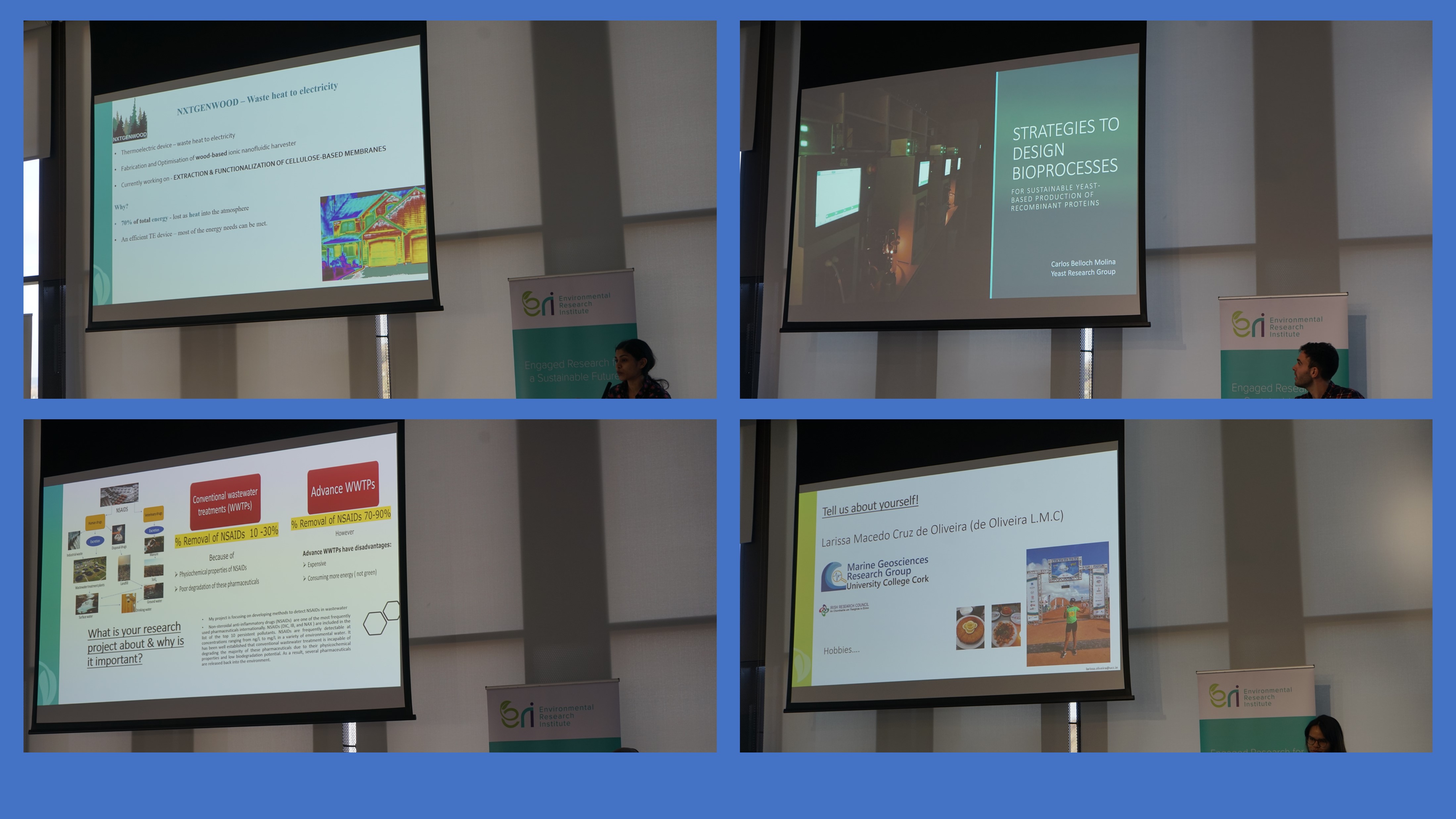 Prof Jerry Murphy (Deputy Director of the ERI, Director of the SFI MaREI Centre for Energy, Climate and Marine) reflected on the discussions and learnings from the day in his closing remarks:
"Graduate and postgraduate students - our future sustainability leaders – need to be equipped with the competences and skills to enable them to effectively tackle sustainability challenges and ensure that they not only understand the complex and uncertain problems facing our planet, but also have the willingness and confidence to take action." - Prof Jerry Murphy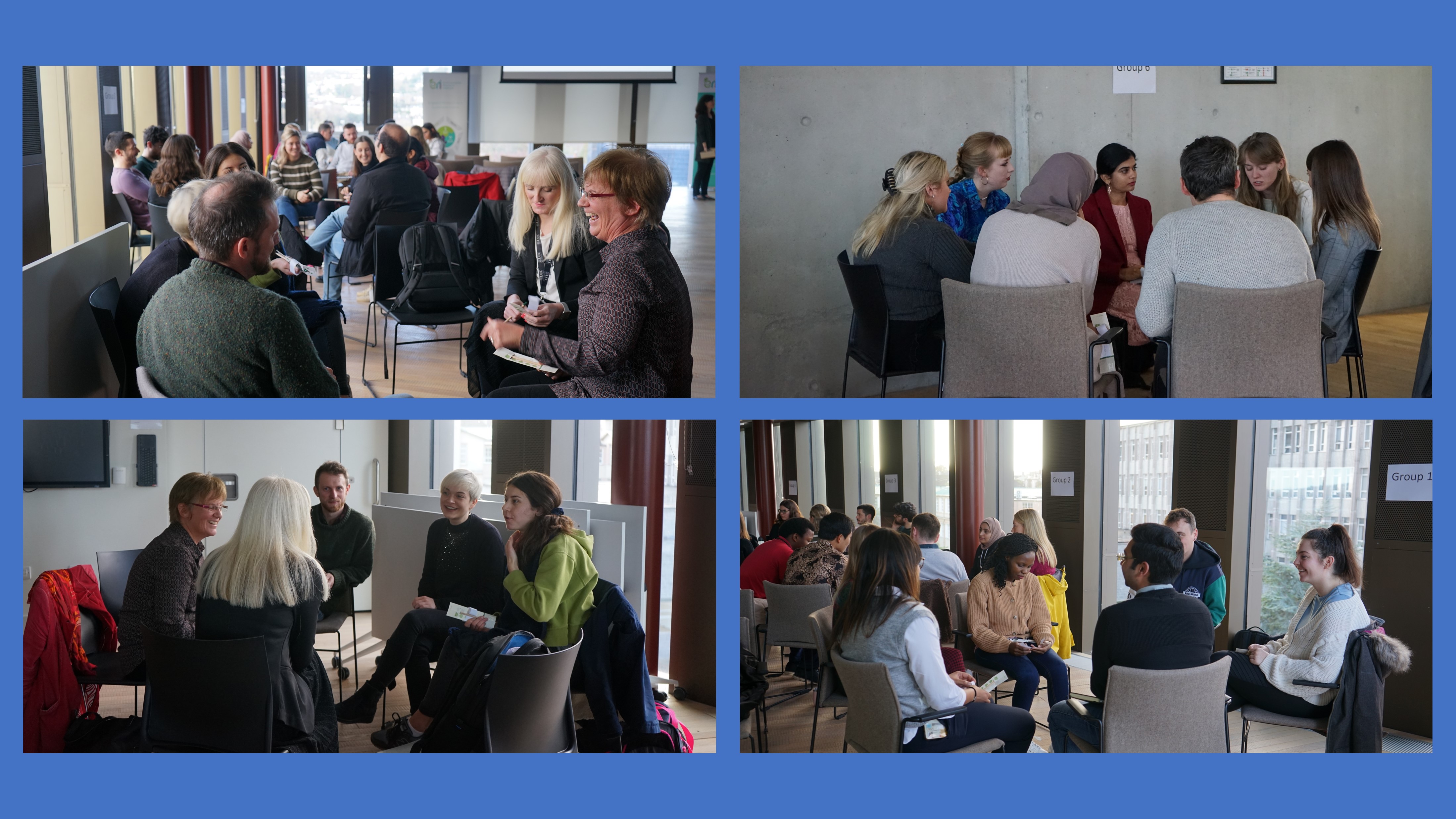 The wide breadth of research taking place in the Institute was evident, new connections across disciplines were formed and we would like to thank all those who participated!