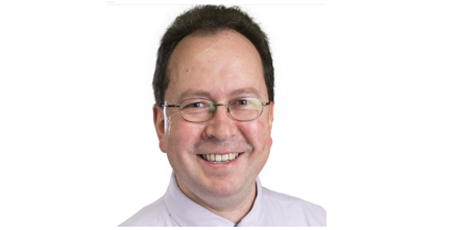 The ERI are delighted to announce, following an international search process by UCC, the appointment of Professor Brian Ó Gallachóir as Associate Vice President for Sustainability and Director of Environmental Research Institute with effect from 1 April, 2023.
As Professor Sarah Culloty's role as ERI Director comes to a close, UCC President Prof John O'Halloran paid tribute to Prof Culloty this week, saying, "As President, I also take this opportunity to express my sincere thanks, and that of the University, to Professor Sarah Culloty, for her leadership of the Environmental Research Institute over the past 8 years."
Professor Culloty will continue in her role as Head of the College of Science, Engineering and Food Science.
We invite you to read Professor Ó Gallachóir's biography below and we are sure you will join us in wishing him success in his role.
Professor Brian Ó Gallachóir's Biography:
Brian Ó Gallachóir is Professor of Energy Engineering at UCC and Director of MaREI, the €65 million SFI Research Centre for Energy Climate and Marine.
He established integrated energy systems modelling research capacity in Ireland and is an internationally recognised expert with over 30 years research experience. He is ranked first place globally in google scholar in the category of energy modelling, having built and advanced energy models to undertake climate mitigation analysis.
Brian is the elected Chair of International Energy Agency Technology Collaboration Programme on energy systems modelling (IEA-ETSAP) and an elected Fellow of the Irish Academy of Engineering. His research has delivered significant societal impact, in informing major Irish energy and climate policy decisions in the past 10 years, but also EU energy and climate mitigation policies and energy company strategies. Brian has also increased the transdisciplinary nature of climate action research, particularly evident in the multi-award winning Dingle Peninsula 2030 partnership project. He was awarded the SFI Best International Engagement Award 2020 and SFI Best Engaged Research Award in 2022.
Brian as also instrumental in establishing a new engineering discipline in Ireland, namely energy engineering, by developing Ireland's first taught Masters programme in sustainable energy in 2005 at UCC, and the first undergraduate BE degree programme in energy engineering in 2008.
Brian has a first-class honours BSc Degree in Applied Sciences from TU Dublin and Trinity College and a PhD in Optimal Design of Wave Energy Devices from University College Cork.