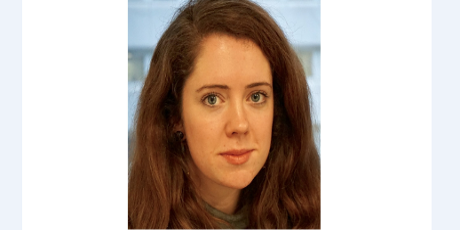 A graduate of UCC for both her undergraduate degree (in Mathematical Sciences) and PhD (in energy policy and modelling), she is returning to Cork after 7 years.
Her PhD research, supervised by Professor Brian Ó Gallachóir, was in modelling sustainable energy pathways for the Irish transport system. After graduating in 2012, she worked as a postdoctoral researcher in University College London's Energy Institute, working with UK policymakers on developing long-term decarbonisation pathways using energy systems models, which directly informed the UK's Fifth Carbon Budget. She also worked with global integrated assessment modelling community on improving methodologies for energy systems models, on topics including fossil fuel subsidy reform, transport behaviour, and indirect emissions within the energy system.
In 2015 she moved to the International Energy Agency (IEA) in Paris, where she led the Agency's work on Energy Access and the UN Sustainable Development Goals, as well as part of the World Energy Outlook report team.
For the past 10 months she spent her maternity leave in the Czech Republic with her family, renovating a 200-year old timber and stone cottage. She has two young daughters.
Hannah will be coordinating NE1001 (Introduction to Energy Engineering), NE3003 (Sustainable Energy) and NE4001 (Energy Systems Modelling). As an affiliate of the Environmental Research Institute and MaREI, she will be splitting her time between the ERI building on the Lee Road and the Civil Engineering Building.
Web profile: http://research.ucc.ie/profiles/D021/h.daly@ucc.ie
Twitter: @HannahEDaly
Full list of publications: http://bit.ly/2n4skXF