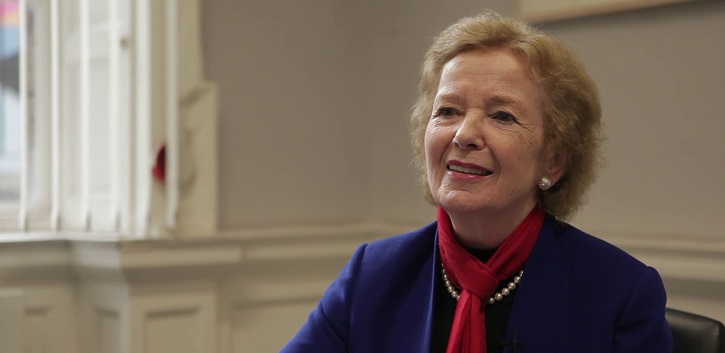 The former President of Ireland, who also served as UN High Commissioner for Human Rights, was on the podcast to discuss the subject of climate change, and the social and economic changes that she feels are needed. "The system we have at the moment is underpinned by rampant capitalism. The social contract with people is kind of broken. The unions are being trod upon, especially in the United States but also globally to a certain extent."
Mrs Robinson now leads the Mary Robinson Foundation – Climate Justice, and recently published her book Climate Justice: Hope, Resilience and the Fight for a Sustainable Future.
Commenting on the role Irish agriculture and other sectors in the Irish economy can play, Mrs Robinson stated, "What we've done as a country is we've decided to put a big bet on beef and milk, and these are not the best from a climate point of view… We still have to feed people, we still have to have farming, but we need to be more diverse, more conservation agriculture, more thoughtful. It's not just agriculture, it's transport. We need to go electric as quickly as possible and so on. It's not an excuse to say we're a small country, not an excuse."
Schools and universities can also play a significant role on the issue of climate change, according to Mrs Robinson, "I think schools should encourage children to grow things in school and to reconnect in that way. Universities should do that. I have great faith in what universities have already done, including in UCC. You have good sustainability policies, and the students are very much behind those."
UCC's new podcast 'Plain Speaking' will feature national and international guests on the challenges and opportunities in society. "This UCC podcast is to create a space for expert-led discussion on the challenges and opportunities that surround us", commented Eoin Hahessy, Head of Media at UCC. The podcast is available on iTunes and Spotify.