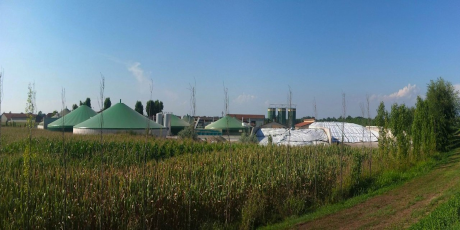 The Science Foundation Ireland (SFI) centre for Energy, Climate and Marine, MaREI will be hosting a researcher-led Gaseous Biofuel Symposium on the 29 April 2020.
The online symposium will include state of the art deep scientific research explained by researchers in world-leading research groups led by Prof Piet Lens and Prof Xinmin Zhan of MaREI at NUIG, and Prof Jerry D Murphy of MaREI at the ERI in UCC.
Researchers will present on the following topics:
1. Circular Bioenergy and the Biorefinery system
2. Hydrogen Economy
3. Biogas Production
4. Biogas upgrading and digestate valorisation.
The Symposium will start slightly in advance of 9.00 Irish Summer Time (Greenwich Mean Time + 1 hour) via Microsoft Teams and entry to the symposium may be effected by clicking on the links here for Session 1 and here for Session 2.
You can read more about the Symposium by downloading the flyer here.