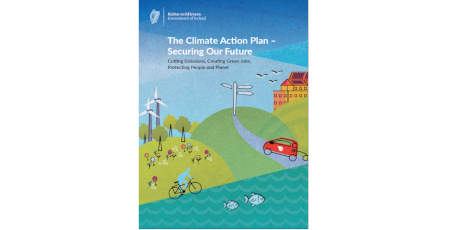 Published on the 4th Nov 2021, The Climate Action Plan 2021 proposes a plan for taking action to achieve a 51% reduction in overall greenhouse gas emissions by 2030 and setting Ireland on a path to reach net-zero emissions by no later than 2050, as committed to in the Programme for Government and set out in the Climate Act 2021. You can read the full plan here. Our experts have responded to the plan publicly in a variety of news outlets and platforms, read their reactions below:
A significant portion of Ireland's emissions stems from agriculture.
"If everyone in the world had the same per-capita emissions as Ireland, the planet would already have warmed by a catastrophic 3 degrees" – Dr Hannah Daly (ERI, MaREI, School of Engineering) in the Irish Times in advance of the recent COP26 conference in Glasgow.
Hannah and colleagues have estimated that if agriculture emissions fell by about 19% by 2030 – in line with the current Agrifood strategy – emissions in energy would need to drop by 69% to make up the difference. If agricultural emissions fell by 33%, energy emissions would still need to fall by 61% which is still a significant drop.
"Getting the balance of "who pays" right – how much of this will be financed by the public purse, and how much will be met by people and businesses – will be key to this plan's success." – writes Hannah in the Irish Times.
And as a small island nation, we cannot ignore the impact of potentially doing nothing.
"It's no longer a problem for the future: Fires, floods, droughts, and ice melt this summer have given us a hint of catastrophes to come, and it is only a matter of time before we feel this closer to home." – she writes in the Irish Examiner.
Listen to Hannah speak to The Irish Times podcast about what the Climate Action Plan got right and what it is missing.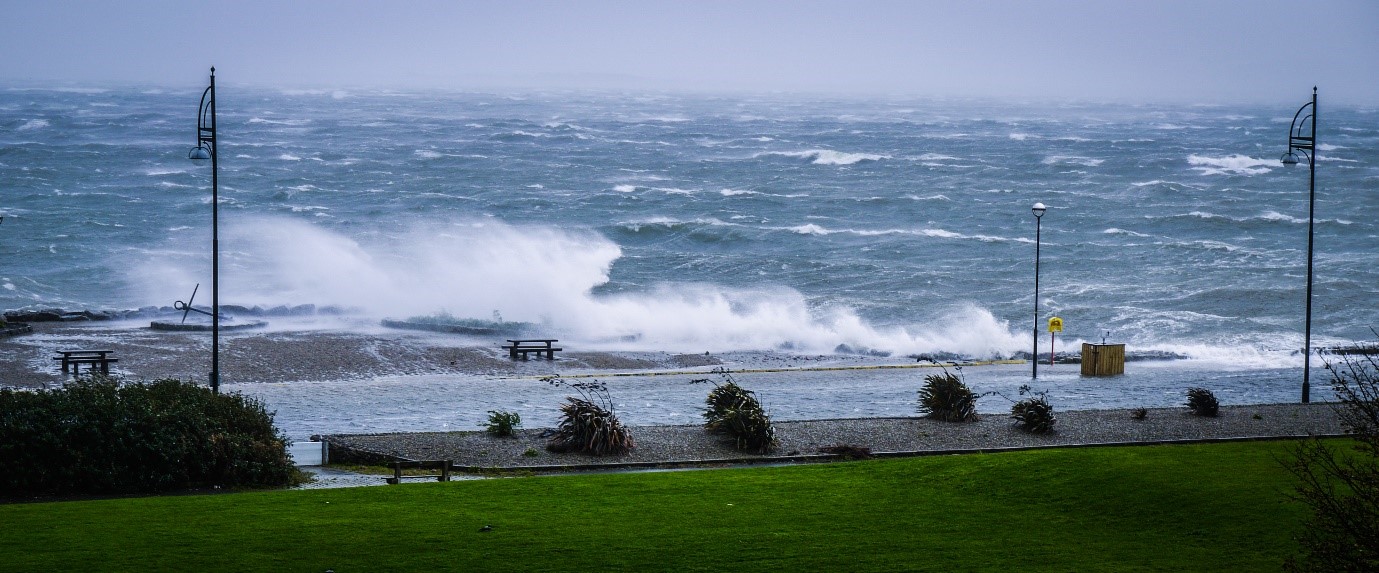 Meanwhile, Professor Brian O'Gallachoir (ERI, MaREI) who led the UCC COP26 delegation acknowledges that there are the reasons to be optimistic about climate action, "At Cop-25, Ireland's ambitions and plans to achieve a 30% reduction in GHG emissions by 2030 was shared with delegates. At Cop-26, the Government will bring news to Glasgow just two years later of a significantly more ambitious target, namely to reduce emissions by 51% by 2030." Prof O'Gallachoir writes about Ireland's progress to date in the Irish Examiner, but emphasises that "the penny has not dropped" and that society needs to be 're-wired' to adjust to the realities of climate change.
Speaking at the launch of the All-Island climate and biodiversity research network, Prof O'Gallachoir noted, "The Oireachtas has legislated for one of the highest ten-year GHG emissions reduction ambitions in the world. The Northern Ireland Assembly is currently also enacting ambitious climate action legislation. Delivering on this political ambition requires a significant ramp up of research and science, as was the case in addressing the COVID-19 pandemic. We are launching this research network to support the Governments in delivering on the shared All-Island ambitions to address climate change and to restore biodiversity."
"Don't become a nation of giver-outers..We need to listen, and have empathy. None of this is easy to do. We're all going to have to shift in our lives" is the advice from Clare Watson (ERI, MaREI)
Echoing this, Dr Fionn Rogan (ERI, MaREI) spoke to RED FM about how "the Climate Action Plan's inclusion of behavioural change to reach climate targets may be optimistic, but it could contribute a lot to raising awareness of the scale of changes required."
Transport must cut its emissions between 42% to 50% and this means that our fuel sources will need a serious rehaul. Professor Jerry Murphy (ERI, MaREI) has represented Ireland at the International Energy Agency Bioenergy since 2007, he maintains that Hydrogen could be the real key to meeting our climate targets.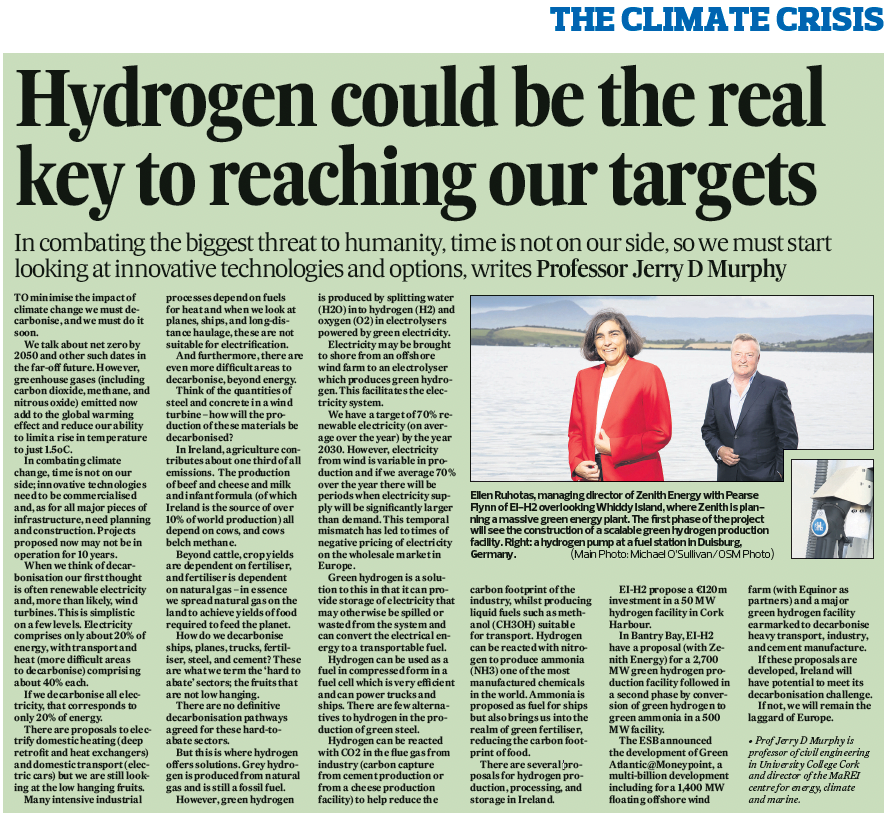 Prof Murphy also spoke to Katie Hannon on RTE Radio on the lack of offshore energy regulation, Equinor leaving the market, the role of hydrogen, the circular economy, and the role of research.
ERI and MaREI PhD student Vera O'Riordan spoke to The Journal.ie about how the emphasis being placed on electric vehicles, could do a disservice to active travel (such as cycling) and public transport.