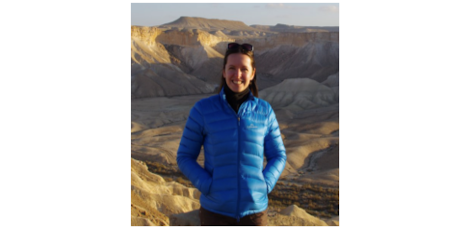 ERI researcher Dr Kate Kiseeva (School of BEES) is amongst the six UCC awardees of a cumulative €3.1 million in funding under the Irish Research Council's Starting and Consolidator Laureate Awards Programme.
Under the scheme, researchers receive funding for cutting-edge projects equally divided across the fields of the humanities; physical sciences and engineering; life sciences; and social sciences.
Dr Kiseeva's project is titled DEEPEARTH- Oxidation state and fluid speciation in the deep Earth.
Commenting at the national launch Minister for Further and Higher Education, Research, Innovation and Science Simon Harris, T.D. stated "These talented researchers will no doubt contribute hugely towards the world-class excellence that is the bedrock of our research system in Ireland, pushing the boundaries of research knowledge and finding new discoveries that deepen our understanding of the world around us, by looking to the past, questioning the present, and unlocking our future potential."
The Laureate programme encompasses two streams of funding, namely 'starting' funding for early-career researchers who are to receive €400,000 each and 'consolidator' funding for mid-career researchers who are to receive €600,000 each. 48 ground-breaking research projects were funded nationally.
Also commenting, Dr Louise Callinan, Director of the Irish Research Council, said: "The 48 researchers who will receive funding under the Starting and Consolidator Laureate Awards Programme have the potential to make ground-breaking advances in their respective fields and to bolster Ireland's competitiveness in European research funding.
Commenting Professor John Cryan, Vice-President for Research and Innovation stated: "I'd like to congratulate all of our Laureates on achieving these prestigious awards which range from the humanities to law to deep tech but share the goal of addressing major societal needs and creating a better future for us all."
Further information about the Laureate Awards is available at www.research.ie.