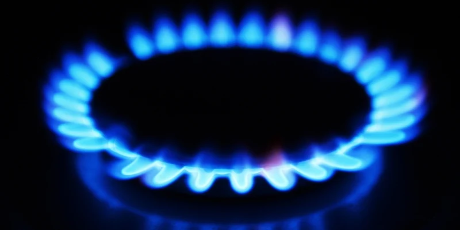 Analysis: Price is one element of energy supply we have to deal with, but physical access to gas and the security of that supply matters too - Dr. Paul Deane, Senior Research Fellow - MaREI Centre/ERI, UCC
While the causes of the energy crisis have faded from headlines, its core reasons remain. The war in Ukraine and heightened global geopolitical tensions still present potential for energy volatility and this expectation is priced into gas markets. This means that wholesale gas prices and associated electricity prices will remain above the long-term average for the foreseeable future.
Price is one element of gas supply, but physical access to gas matters too. The physical flow of gas into Ireland has remained stable and secure throughout the energy crisis, but gas security is now higher on the political agenda since the attack on the Nord Stream pipeline a year ago this month.
An Bord Plenála recently refused planning permission for a commercial floating liquified natural gas storage facility in the Shannon estuary. Their decision refered to an ongoing Energy Security Review by the government and stated that it would not be appropriate to permit or proceed with the development of any LNG terminals in Ireland pending completion of the review. Such a facility would have allowed Ireland to diversify its natural gas import options from pipelines to also shipped gas.
Natural gas is an important fuel in Ireland's energy mix and is used for electricity generation and heat for 700,000 homes and many businesses. Ireland is supplied by a combination of domestic natural gas production from the Corrib field, which meets 25% of our gas needs, and the remainder is from imports via two undersea pipelines from Scotland.
To understand gas security, it is important to distinguish between a physical interruption, where an importing pipeline is cut off, and a price risk, where gas is available but becomes expensive. While the price of natural gas is strongly influenced by market forces and can be quantified, albeit with a high degree of uncertainty, the expectation on the secure physical flow of gas is dependent on value judgements of an uncertain future and on perceptions of international security and risk.
Given Ireland's reliance on gas for energy, a physical disruption in supply from the UK for a long period would be catastrophic for society. The likelihood of a physical interruption is deemed very low, but many aspects of Irish society would not be able to operate and function if it were to happen for a prolonged period. A price disruption, which we have been seeing since early 2022, leads to extremely high prices of gas rather than physical shortages.
Ireland has been fortunate and has never experienced a physical interruption of gas from the UK and we have never experienced any 'close calls' when it comes to gas security. But this type of fortune cuts both ways. A close call can reveal weaknesses and make systems more resilient if policymakers draw the right lessons from an avoided disaster. However, it can also breed complacency if it is concluded that there is no need to worry and assume luck will continue to hold into the future. Luck is not a good strategy when it comes to energy security and Ireland should evaluate and act on its gas security options in the context of a changing world.
A supporting study for the energy security review showed that options to increase Ireland's energy security via importing liquified natural gas or gas storage would significantly reduce the impact on the economy if there was a prolonged physical disruption of gas into Ireland. The principle of a State owned facility would mean it is operated as a strategic resource rather than a commercial interest. This is in closer alignment with Ireland's climate pollution legislation which must see natural gas consumption reduce by approximately 40% across this decade to meet targets.
The findings of the government's energy security review are yet to be published, but the analysis and options point to the need for LNG or strategic gas storage to give Ireland cover as we reduce our reliance on gas. Ireland should play to its strengths as a country with large renewable potential and seek to harness this resource, but we must be realistic and acknowledge this takes time and our energy security is exposed during this period.
As we transition away from natural gas over the next 15 years, we must not let long-term optimism blind us to the short-term vulnerabilities of our energy supply and action must be taken on options such as strategic LNG or gas storage. In parallel, the government must deliver fully on its Climate Action Plan and replace imported fossil fuels with clean indigenous renewable energy as this is the long-term goal that will eventually replace any need for LNG in Ireland.
Until then, LNG or gas storage will be our insurance policy as we prepare for the transition which is taking place against the backdrop of a volatile and uncertain energy future in Europe. Like most insurance policies, we don't want it until we need it.