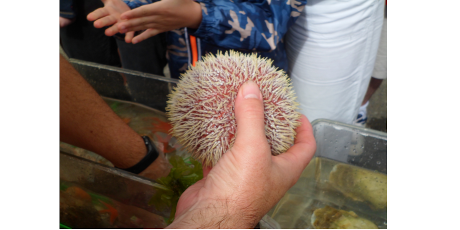 After a 3 year absence the Lough Hyne Touch Tanks event returns in collaboration with the Skibbereen Heritage Centre as part of Heritage Week.
The UCC Lough Hyne research team from the School of BEES and the ERI, UCC will be on hand to talk about some of the common marine animals usually hidden from sight and give you the opportunity to interact with them.
Lough Hyne is located between Skibbereen and Baltimore so if you are in West Cork on 13th August why not come along – everyone welcome!
Saturday 13th August from 11.15am -1pm at the North Shore Car Park Lough Hyne near Skibbereen.
More information: https://www.heritageweek.ie/event-listings/touch-tanks-at-lough-hyne