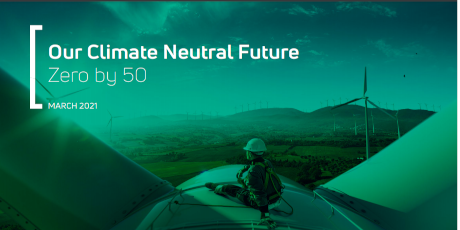 Powering the country without creating greenhouse gases is possible by 2050 and will create 50,000 jobs alone the way, a study by Dr Paul Deane of UCC's MaREI Centre and the ERI has found.
A 'net zero' energy system will mean an almost complete switchover from oil and gas to electricity as the main energy source, with the electricity coming entirely from renewable sources, chiefly wind and solar, according to the report on behalf of Wind Energy Ireland.
Minister for Environment, Climate Action and Communications Eamon Ryan TD welcomed the report, saying:
"We have set a national climate objective to reach net-zero emissions by 2050. In the coming months we will develop a new Climate Action Plan to set out how we will achieve this.
"Today's report from the MaREI Centre and Wind Energy Ireland is an important and valuable contribution to the debate. It shows not only how we can decarbonise but how we can do so in a way that builds our economy and delivers a cleaner, more sustainable and secure future for us all."
The report identifies three key 'no-regrets' options which must be aggressively pursued by the Government:
Energy efficiency first: Making our society energy efficient must be our first principle. The barriers – policy and financial – to retrofitting homes and using more energy efficient technology must be eliminated. Investment is required to rapidly train the skilled workers we will need.
Electrification: Electricity, not oil, must become the backbone of our energy system. Every form of transport or heating that can be electrified, must be, as quickly as possible.
More renewables faster: Renewable energy projects like wind farms – on and offshore – and solar farms must be developed far more quickly and sustainable bioenergy will also be needed to fully decarbonise our energy system.
You can read the full report here.
The report received extensive coverage in the Irish Times HERE, RTÉ HERE, Irish Examiner HERE, and the Irish Independent HERE.