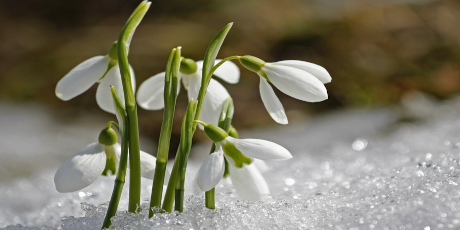 We asked our researchers to share some positive news stories from 2022 on the theme of sustainability, the environment, climate change and nature – stories which may not have made the headlines!
Paul Deane:
"Sometimes the simplest ideas can be the most powerful. With all the focus on technology, gadgets, and software that modern life brings I was delighted to see a very simple measure by my local Gaelscoil in Clonakilty in West Cork. The idea was to get more children to walk to school from the outskirts rather than getting dropped to the school gate in the car. All the kids were given a walking scorecard where each walk to school earned the eager participant one point. After collecting 20 points the reward was a night off homework! It has been a great success with the footpaths swelled with scorecard carrying kids each morning. It is a win, win, win, with happy kids walking to school, happy parents with less to drive, and less pollution in the local area. Our love affair with the car in Ireland is a big climate challenge, but simple measures that deliver wider wellbeing benefits (including no homework!) are a way to reduce that reliance."
Fionn Rogan:
"In June this year, UK energy supplier Octopus Energy and housebuilder ilke Homes announced an innovative pilot scheme: new homes with zero energy bills. This combination of energy technology innovation (solar PV, batteries, heat pumps, modular homes) and business model innovation (rolling 12 month guarantee of zero energy bills) provides a vision of what a future decarbonised energy system might look like. If the pilot scheme goes well, the companies will likely expand to build thousands of homes. At a time when energy bills are increasing at an unprecedented rate and the need to decarbonise is more urgent than ever, this story from the UK provides a hopeful example of a solution that can address many cost-of-living and climate crisis challenges."
Ger Killeen:
Protecting the planet by investing in community-based conservation schemes in low and middle-income tropical countries
"Most of the world's biological carbon sequestration capacity and surviving biodiversity lies in the fabulous forests, woodlands and floodplains of the tropics, as illustrated in the following map of Global Priority Areas for Ecosystem Restoration, published in Nature by Strassburg et al.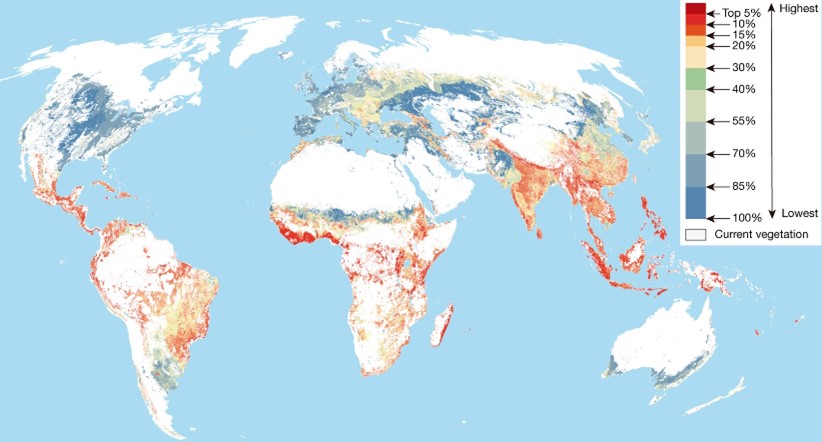 Furthermore, the ongoing degradation of these invaluable tropical habitats is accelerating the emergence of novel pathogens, as illustrated in the following map published by Wilkinson et al in the Journal of the Royal Society-Interface, so conserving these invaluable components of our collective global heritage will also protect us against future pandemics.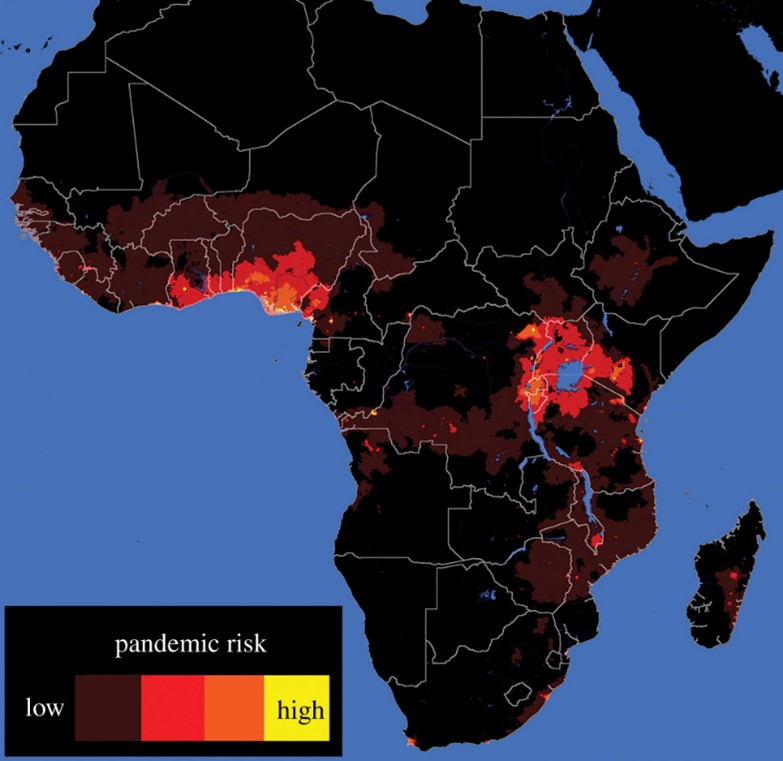 It is also noteworthy that the rural communities living at fringes of such high biodiversity areas, where ongoing habitat degradation and emerging infection risks is greatest, are among the most disadvantaged in the world. Investments in community-based conservation schemes in and around these exceptional ecosystems can therefore simultaneously alleviate extreme poverty, mitigate the risk of further pandemics and mitigate against climate change, while also preserving the world's most fascinating natural environments."
Paul Bolger:
A new use for disposable COVID 19 masks and gloves
"As we hopefully come towards the end of the COVID 19 pandemic we are left with a small mountain of personal protective equipment (PPE). Since the start of the COVID-19 pandemic, an estimated
54,000 tonnes of PPE waste has been produced on average globally each day; at the height of the pandemic 129 billion disposable face masks were discarded around the world every month.
Of the many environmental and sustainability technological breakthroughs in 2022, the one that caught my attention was a circular economy story where engineers at RMIT University in Australia developed a method to use disposable PPE to make concrete stronger providing an innovative way to significantly reduce pandemic-generated waste. The studies found that addition of shredded PPE made the concrete more durable and increased the compressive strength of concrete by up to 22% and improve resistance to cracking. So hold on to your lab gloves when you are finished with them!"
Ed Byrne:
"A most positive (and inspirational) environmental news story:
The Farming for Nature initiative is a hugely positive and enriching success story, as epitomized by their farmer ambassadors and their video stories.
The Farming for Nature (November/December 2022) Newsletter says it all:
"There is no doubt that 2022 has been a challenging year for much of the farming community. Rising costs, unpredictable weather events and increasing pressure to meet environmental targets have been at the forefront of the Irish farming world this year.
We held our annual FFN Gathering and Awards Ceremony on the 29th of October in Corofin, Co. Clare. Like every year, this year's event proved to be an incredibly inspiring, positive, inclusive and heartening day of farm walks, farmer-led panel discussions and networking, topped off with our awards ceremony. We even had representatives from FFN networks in Austria and Lithuania. To gather so many incredible ambassador farmers in one room and to give them space to share their stories, wisdom and advice, proves to be nothing short of extraordinary year on year. These farmers and farming families are leading the way when it comes to ecologically sound, economically viable and agriculturally progressive farming."