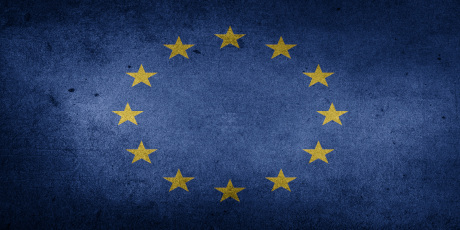 The Oireachtas Library & Research Service in collaboration with Dr Paul Deane, Senior Research Fellow at the MaREI Centre for Energy, Climate and Marine and the ERI, has published an overview of the European Green Deal and its implications for Ireland. The Green Deal is one of the EU's flagship initiatives for the next five years and beyond as it acts to meet the goal of becoming the first climate-neutral bloc in the world by 2050. The Green Deal is framed as a new growth strategy and roadmap for making the EU's economy sustainable and enabling it to achieve its commitment under the Paris Agreement.
The outgoing Government published their Climate Action Plan in June 2019, which built on the work of the Joint Committee on Climate Action and Citizens' Assembly, and also published the Draft General Scheme of the Climate Action (Amendment) Bill 2019 in January 2020. It is likely that climate legislation will again feature as part of the new Dáil with Ireland also due to submit both its delayed National Energy and Climate Plan (NECP) and Long-Term Strategy (LTS) on Greenhouse Gas Emissions Reduction to the European Commission at some point in 2020.
In the compiling of this report, Dr Deane and colleagues examined key research questions such as:
1. What are the key elements of the European Green Deal?
2. What parts of the Green Deal have the strongest implications for Ireland?
3. What is the current policy position on a 2050 greenhouse gas emissions target for Ireland and what might climate neutrality by 2050 look like?
4. What does the EU Climate Law mean for existing policies and the EU's greenhouse gas emission reduction target for 2030?
Amongst the key implications for Ireland found by the researchers are:
· Revision of 2030 target: The EU's current binding target for 2030 is to cut greenhouse gas (GHG) emissions by at least 40% below 1990 levels. This target is split across the EU Emissions Trading System (ETS) and non-ETS sectors with consideration also for the Land Use, Land Use Change and Forestry (LULUCF) sector. The ETS covers 45% of current GHG emissions in the EU (but around 30% in Ireland) and applies to power plants, heavy industry and airlines operating between EU countries. The non-ETS sector largely includes transport, buildings, agriculture, and waste. The EGD aims to increase the EU's reduction target for 2030 to at least 50% compared with 1990 levels. This will require revisions to the EU ETS, the non-ETS targets and the regulation on land use, land use change and forestry and the respective underpinning legislation. The Commission is to present an impact-assessed plan on increased ambition for 2030 by September 2020 in advance of legislated proposals by June 2021. According to the Environmental Protection Agency (EPA), in 2018 Ireland emitted 60.93 million tonnes of carbon dioxide (Mt CO2) equivalent. Based on 2019 greenhouse gas (GHG) emission projections, Ireland is expected to miss its current 2030 non-ETS target of a 30% reduction on 2005 levels by 52 to 67 Mt CO2 equivalent or reach 7% to 13% below 2005 levels by 2030. Although these EPA projections are yet to factor in the polices and measures included in the Climate Action Plan and exclude use of certain flexibilities, it is clear that further action will be required to reduce emissions in Ireland if the EU increases its ambition for 2030. These could include increasing the electrification of heat and transport, improving the energy efficiency of buildings, reducing emissions from agriculture and developing better public transport options.
· Climate Law and the 2050 targets: The Commission presented their proposal on the first European 'Climate Law' in March 2020 which will enshrine the 2050 climate neutrality
objective in legislation. In Ireland, the Draft General Scheme of the Climate Action (Amendment) Bill 2019 (published by the outgoing Government in January 2020) also proposes establishing a 2050 emissions reduction target in law. The exact nature of this target is still to be determined, though the Irish Climate Change Advisory Council (CCAC) has advised that emissions of all GHGs (except biogenic methane) should reach net zero by 2050. Meeting our 2050 target will have implications for several sectors such as agriculture, the built environment, energy, and transport. In some cases, these sectors will be required to fully decarbonise and deliver negative emissions through carbon sinks (such as forestry) or different technology options like carbon capture and storage.
· Just Transition In January 2020, the Commission presented proposals on a Just Transition Mechanism and the Sustainable Europe Investment Plan. This includes the establishment of a Just Transition Fund (JTF) to support the green transition and ensure that no one is left behind. Funding of €7.5 billion will be made available under the JTF and is to be targeted at specific carbon-intensive regions. An initial allocation of €30 million has been proposed for Ireland. This has positive implications where vulnerable areas, such as the Midlands with its peat workers or west Clare with its Moneypoint coal workers, will be able to avail of structured support.
Meeting these targets will require significant investment and behavioural change across a number of sectors including energy supply, transport, agriculture, industry and the built environment. The implementation of a green deal will also have an impact on regions and communities and the need to deliver a just transition which ensures that no one is left behind remains a key policy priority at a national and EU level. You can read the full report here.