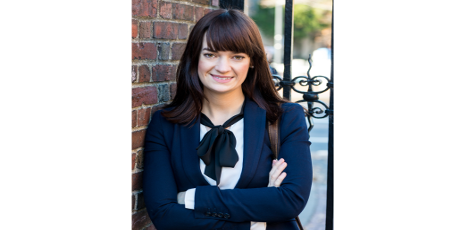 The Environmental Research Institute at University College Cork congratulates their colleague Dr Marguerite Nyhan on being the recipient of the prestigious Emerging Leader Award from the Ireland United States Alumni Association (IUSA).
Founded in 2012, the IUSA is a network of alumni of US State Department exchange programmes, including participants of Fulbright Scholarships, International Visitor Leadership Programmes, J1s and the Washington Ireland Programme. The IUSA promotes US-Irish relations and develops the next generation of leaders in the US-Irish relationship.
The Emerging Leader Award recognises young alumni of US exchange programmes, who have made a significant contribution to their community or profession and have demonstrated the potential for leadership.
Since embarking on her Fulbright experience, Marguerite has been on the vanguard of academic innovation in the field of urban environmental engineering in world-leading academic institutions. At Massachusetts Institute of Technology (MIT), she used the opportunity afforded by her Fulbright to develop and expand on her undergraduate degree in Engineering from University College Cork and on her pioneering PhD research at Trinity College Dublin. Following her Fulbright scholarship, Dr Nyhan was further hired to a prestigious research appointment at MIT, followed by an appointment at Harvard University. Later, she was recruited by the United Nations in New York to lead a team in applying emerging technologies in sustainable development and humanitarian efforts.
Dr Nyhan joined University College Cork in 2019 as a Lecturer in Environmental Engineering in the School of Engineering. Marguerite also leads research on developing the science of climate friendly, sustainable and healthy cities of the future at the Environmental Research Institute and MaREI (the Science Foundation Ireland Centre for Energy, Climate and the Marine). She also remains a Visiting Scientist at Harvard University in Boston.
Please see her website, www.margueritenyhan.com for more details.
Follow her on twitter: @margueritenyhan