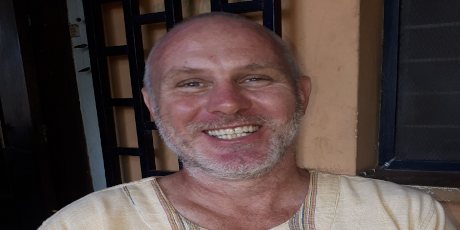 An expert on disease control has received an AXA Research Chair award to University College Cork worth €1m to bring the fight against malaria one step closer to eradication, while, at the same time, fostering improved management of wildlife areas in Africa.
Professor Gerry. F. Killeen is the first ever recipient of AXA Research funding in Ireland.
Malaria still infects hundreds of millions of people each year,transmitted through the bites of mosquitoes.
Currently, the most effective way to prevent it is with insecticide-treated nets (ITNs) placed over all beds and other sleeping spaces, to protect the human users and also kill mosquitoes attempting to attack them.
While increasingly widespread use of ITNs has achieved great reductions of malaria burden since the turn of the century, a recent report by the World Health Organization (WHO) found the fight against this mosquito-borne disease stalled from 2014 onwards.
"Since the turn of the century, over 4 million malaria-related deaths have been averted in Africa, mostly through vector control using bed nets treated with exceptionally safe and affordable pyrethroid insecticides," said Prof Killeen, an applied pathogen ecologist.
"However, progress has stalled for two major reasons: because resistance of mosquitoes to insecticides has eroded the impact of insecticide-treated nets, and because mosquitoes can avoid them by feeding upon animals, feeding outdoors or resting outdoors."
The research will recognise the fact that not all mosquitoes act the same, and can adapt to their environments.
"Some feed on humans outdoors, while others exploit cattle or their wild relatives as alternative sources of blood, thereby evading interventions targeted to humans or livestock. These behaviours may make it particularly difficult to eliminate malaria from many parts of Africa where humans and wildlife co-exist".
Prof Killeen is leading a research program to characterise the opportunities and obstacles that arise notably from biodiversity conservation efforts in Africa. The overall objective is to bring the fight against malaria one step closer to eradication, while, at the same time, fostering improved management of wildlife areas.
Through pioneering research, he aims to prove that malaria elimination will require interventions that target all the different blood-feeding behaviours mosquitoes can exhibit, including feeding upon wild animals, and that an opportunity may exist to preserve and restore insecticide susceptibility in vector populations if we can find them persisting in conversation areas where pesticides are absent.
"Existing tools are insufficient to eradicate malaria. We need to go further and think of interventions that actively reach the mosquitoes wherever they are, rather than just passively protect vulnerable humans. To do this, we need to better understand the complex ecosystem in all areas where malaria subsists, and that ultimately brings us to the study of mosquito ecology in conservation areas," he said.
Prof Killeen is particularly interested in Wildlife Management Areas (WMAs) in Tanzania, where he has been based at the Ifakara Health Institute (IHI) for the last 17 years.
Prof Killeen and UCC have committed to sharing two-thirds of the funding with organisations in Tanzania, and to supplementing postgraduate degree scholarships for local scientists.
By committing to share two thirds of the funds provided by AXA with IHI and a local WMA in Tanzania and supplementing that with postgraduate degree scholarships for local scientists, UCC is investing in strengthening resilience of the country at institutional level.
One reviewer of Prof Killeen's application to the AXA Research Fund described UCC as "an outward-looking institution with a broad, interdisciplinary research interest" and Professor Killeen adds "I could not have asked for greater commitment by UCC to the principles of benefit sharing with partner institutions in low and middle-income countries".
Professor Sarah Culloty, Director of the UCC Environmental Research Institute (ERI) and Head of the College of Science, Engineering and Food Science has welcomed the appointment of the first AXA Chair in Ireland , and said:
"The ERI places a strong emphasis on multidisciplinarity in our approach to tackling the key threats facing the planet. It is increasingly recognised that climate change can exacerbate the effects of other risks to human health and wellbeing.
"We are seeing the increased spread of infectious diseases due to changes in the behaviour of their hosts caused by climate change - the current state and predicted spread of malaria is an example of this phenomenon. The appointment of Prof. Killeen, an expert in pathogen ecology, to the ERI opens up a new area of research for UCC, and presents a vital opportunity to develop new collaborations with partners in Africa - significantly expanding our research's international impact," she said.
Professor Andrew Wheeler, Head of UCC's School of Biological, Earth and Environmental Sciences, also welcomed the appointment.
"At a time of national emergency, we are so delighted to attract international expertise in epidemiology through the appointment of Professor Killeen whose experience will help our national fight Covid-19 through his advisory engagement.
"I am really proud that UCC has been awarded the first AXA Professorship ever in the history of the State. The research that Professor Killeen will undertake will make a major contribution to understanding, and combating, how mosquitoes spread malaria. As we all now know, slowing the spread can eradicate diseases," he said.
Marie Bogataj, Head of the AXA Research Fund and Group Foresight said:
"We are particularly honoured to welcome Prof Killeen in our community of over 650 scientists who are dedicated to inform the challenges our society faces. Prof Killeen's research, at the crossroad of human health and biodiversity, is of particular relevance today. It will bring invaluable input to the management of endemic diseases and to the field of wildlife conservation while strengthening research capacities in Africa."