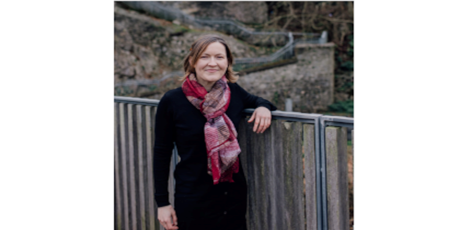 Dr Aoife Daly of the UCC School of Law, Centre for Law and the Environment and the ERI was amongst just 8 Irish awardees of the prestigious European Research Council's Consolidator Grants. ERC Consolidator Grants are aimed at distinguished scientists who have between seven and 12 years' experience after their PhDs, to help them to pursue their most promising ideas
Dr Daly's project focuses on youth climate justice: Young climate activists have organised and protested online and in the streets; accessing national committees and courts, and bringing UN petitions. It has been argued that the UN Convention on the Rights of the Child (CRC) is interpreted and used in a way which is unduly focused on adults 'protecting' children's rights or 'giving' them their rights (this can be referred to as paternalism). Child/youth climate activism presents an exciting opportunity to rethink how under-18s can claim and define their own human rights under the CRC. This project examines whether we are in a 'post-paternalist' time for the CRC, involving grassroots action from children (for the first time, on a global scale), rather than well-meaning adults giving children their rights. It involves talking to children and youth around the world who are taking climate cases, as well as those taking community action. Legal analysis will be conducted; as well as analysis through other disciplines such as political science and psychology to interrogate questions relating to children's climate justice – are climate judgments showing that courts are viewing children differently? Do children feel that they are working with adults as equals, or is there sometimes tokenism in their involvement in climate cases? Do children outside court processes (e.g. in local communities) feel that climate activism has changed their status in society? The project seeks to discover what climate justice means for children, and what this means for the CRC.
"The climate crisis threatens our futures. Many children are not accepting this, and are instead working together globally to change government inaction. It is extraordinary to see children taking cases not just in national courts but at UN level. Children and youth have often been involved in social change, from fighting Apartheid in South Africa to Malala Yousafzai's campaign for girl's education in Pakistan. Yet with climate activism they are organizing on a global scale to do this. It is incredibly exciting to conduct research on what the consequences of this could be. This project seeks to make leaps in what we know and understand about children's rights, the ability of children to claim their own rights, as well as their ability to transform the world." - Dr Aoife Daly.