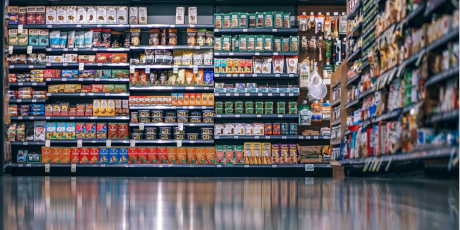 Investigating the socio-economic factors influencing production and consumption
Consumer behaviour represents acts or decisions that influence the direction of production and consumption activities. Households' behaviours have an impact on the level of waste generated, which can be defined as sustainable or unsustainable. These decisions become habits and norms that drive behavioural attitudes and preferences, which are largely influenced by factors such as consumers' socio-economic background, community, beliefs (opinion), knowledge (information gaps) and concern (e.g. concern for local businesses, farmers and the environment).
A newly published EPA report from ERI/CUBS Academic Dr Stephen Onakuse and ERI/CUBS postdoctoral researcher Dr Gideon Fadiran investigated the linkages between habits and norms that drive behavioural attitudes and preferences, and how consumers' socio-economic background, community and beliefs (opinion) are identified as the driving factors of consumer behaviour and waste patterns.
Research 408: Sustainable Production and Consumption: The Influence of Social Norms
What does it tell us?
Four external factors were identified as driving factors for sustainable consumption and waste behaviour, namely (i) environmental concern, (ii) environmental knowledge, (iii) opinion/belief and (iv) concern for local businesses.
It is important to increase consumers' awareness and understanding of sustainability, eco-labels and the differences between organic and non-organic labels and, more importantly, to increase consumers' willingness to pay for more environmentally friendly products.
Potential groups or clusters for policy targets were also identified; for example, the survey indicated that men (from gender linkage) are less likely to consume food sustainably.
People living in rented accommodation, either shared or alone, were identified as another group that can be targeted to activate more sustainable consumption behaviours.
How might the research be used?
The research developed a comprehensive consumer environmental knowledge, understanding and awareness toolbox at the county level. This could potentially inform policy development and social policy interventions to (i) shift consumers towards more sustainable and social behaviour; (ii) increase households' environmental knowledge and awareness in order to increase environmental concern; and (iii) bridge the environmental information gap by creating targeted awareness campaigns that educate consumers on the language and terminology associated with the environment, sustainability, labels, definitions and implications.