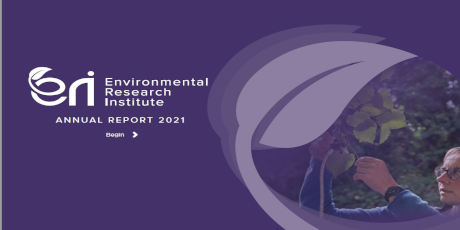 What are the highlights?
From our UCC President's delegation to COP26, to the hosting of Environ 2021, to the landmark establishments of both the UCC Eco-Humanities Research Group and the Centre for Sustainable Fermentation and Bioprocessing Systems for Food and the Bioeconomy (SUSFERM), the ERI continues to span the complex boundaries that are encountered when addressing sustainability challenges.
How have we been creating change?
The report reflects on how our research has made its impact upon the academic world and society, highlighting the diverse approaches by which Institute researchers are addressing these challenges involving close collaboration with external stakeholders such as communities, government bodies, local authorities, NGOs, and industry.
What are we doing next?
We are delighted that the significant capacity which the ERI has built in the area of sustainability and environmental research over the last two decades will be leveraged within the ambitious recruitment programme of UCC Futures: Sustainability launched in July 2022 with 27 new sustainability academics posts across the schools and disciplines of Science, Engineering, Food, Business and Law. Through UCC Futures, the ERI will build on past success to produce internationally leading environmental and sustainability research that has scientific and societal impact.
You can read the full report here.