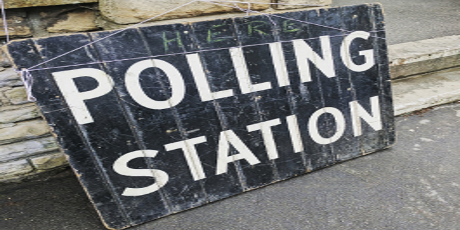 Dr Paul Deane, School of Engineering, MaREI Research Centre for Energy, Climate and Marine/ERI
Opinion: here's how to find out if the candidates calling to your door are serious about climate change
For many voters, climate action is one of the defining issues in the forthcoming general election. A green wave swept across Ireland during the European elections last May. Since then, the climate strikes and events like RTÉ's youth assembly have focussed public and political attention firmly on climate change. But how do we know whether candidates looking for our votes are actually serious about it?
Ireland has never fallen short on ambition or promises when it comes to climate change. Just over 10 years ago, we committed to the most ambitious climate targets in Europe, but action and fulfilling promises has been a problem. As a result, Ireland's climate change scorecard is one of the worst in Europe. We have missed emissions reduction targets for transport, homes and agriculture by 95%, failed to meet our clean energy commitments and will have to purchase permits to meet these failed obligations at the cost of millions.
When you add in the overlapping impact of declining water and air quality throughout the country, it is not hard to see why even the Taoiseach regrettably refers to us as a climate laggard. So how can we tell if our candidates are serious about climate change? Here are four simple questions to test their mettle on climate action and take the jargon out of carbon.
Do you support a carbon tax?
Nobody likes taxes, but taxing fuels that are bad for the planet and our health is a necessary action. The carbon tax gets a lot of political attention but it is by no means a silver bullet to Ireland climate woes and is likely one of the smaller measures that can be implemented.
However, It is an important litmus test for political action on climate action because supporting it demonstrates a willingness to tackle a difficult issue. In Ireland, the carbon tax is a tax applied to fossil fuels mainly in the transport and heating sectors. Currently it is €26 and it is calculated on a per tonne of carbon basis. The higher the carbon content of the fuel, the higher the tax it attracts. The current tax adds about €45 to your annual petrol bill and approximately €110 to your home heating oil bill.
The carbon tax must be complemented by measures to help those who cannot afford to pay it and should be accompanied by supports such as increased public transport and rebates for those with no alternatives but to pay it. The climate change advisory council recommend a carbon tax of €80 per tonne by 2030 so ask your would-be TD if they support this.
How will we pay for climate action?
Climate action costs money and finance and investment are important factors in our ability to transition to a cleaner economy. This means we must investment in infrastructure such as bus and, cycle lanes, home retrofitting, EV charging points and forestry. Recent EU analysis found that the annual financial investment required to achieve the Paris Climate Change agreement is approximately €500 per citizen per year for the next 30 years. Understanding how we will pay for climate ambition is important. Ask your candidate where will this money come from.
What changes have you made in your own life?
We all want action on climate change, but few of us want inconvenience. Candidates that have demonstrated some element of lifestyle change (flying less, eating less meat, driving less etc.) are more likely to take climate issues seriously and be more sympathy to environmental issues.
Hopeful candidates driving around urban areas in SUVs may be unaware that they are emitting about twice as much carbon dioxide as a car. Some candidates may choose to run a campaign without posters to demonstrate their environment credentials, although a recent study suggests that poster still play an important role in political campaigning. Ask the candidate on your doorstep what changes they have made in their own lives to reduce their climate impact.
Pick a local climate change issue that is important to you
The world's problems may seem easy to solve when looking at them from afar. Talking about climate action at a global or even national scale allows us to be vague, general and unspecific. However, talking about local issues anchor discussions in reality and move conversations to ground level and grassroots. This encourage us to be unambiguous and filters out vague answers.
Look around your local area and see what can be done. For example, can more homes of elderly neighbours be retrofitted? How can your town move away from burning coal or fuels that contribute to air pollution? What supports are available for local farmers to help them diversify? Picking a local issue that is important to you reveals if the candidate has a specific solution. Hopefully, you might even get a direct answer.