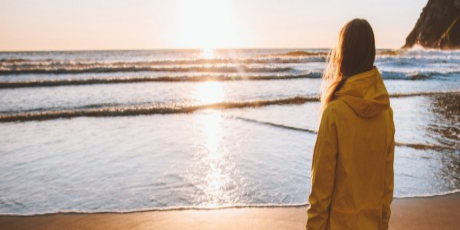 UCC Futures is an ambitious new programme of research prioritisation coupled with an innovative academic recruitment strategy across ten indicative areas of strategic importance that will build a foundation for economic, societal and cultural resilience and prosperity.
The significant capacity which the ERI has built in the area of sustainability will be leveraged within the ambitious programme of UCC Futures in 2022 which identifies sustainability as one of the ten strategic areas for the university. Through UCC Futures, the ERI will build on this success and continue to produce internationally leading environmental and sustainability research that has scientific and societal impact
What is UCC Futures - Sustainability?
The greatest global challenge of our time is finding sustainable solutions for the world's growing population, balancing the need for economic development with our limited natural resources. Achieving a balance between people, profit and planet requires us to find equitable and just solutions to the problems of climate change, hunger, poverty and social and health disparities among the world's populations. The complexity of the global sustainability challenge requires experts from multiple disciplines and sectors to collaborate in new and reimagined ways.
We believe that to solve these sustainability challenges, we need creative, inter-disciplinary solutions, driven by an innovative and holistic approach. Through our existing programme of transdisciplinary research, we are generating new knowledge, developing technologies and tools and contributing to services and policies that facilitate a just transition that is economically prosperous and socially inclusive, while protecting our natural environment.
We invite you to join us in the ERI on the next phase of this important and impactful journey of discovery with UCC Futures - Sustainability.
Applications Open
Applications are now sought for 27 positions in the Sustainability area across the schools and disciplines of Science, Engineering, Food, Business and Law.
These academic posts are a key part of the second phase of the UCC Futures recruitment programme. This programme of recruitment will drive a creative, inclusive, and interdisciplinary approach to this area and provide transformative leadership that will further enhance UCC's outstanding research and research-informed teaching.
Explore the posts for more information and who to contact for informal enquiries for each.