News and Events
News and Events
Skellig Surgical Wins the CorkBIC Global Investor Challenge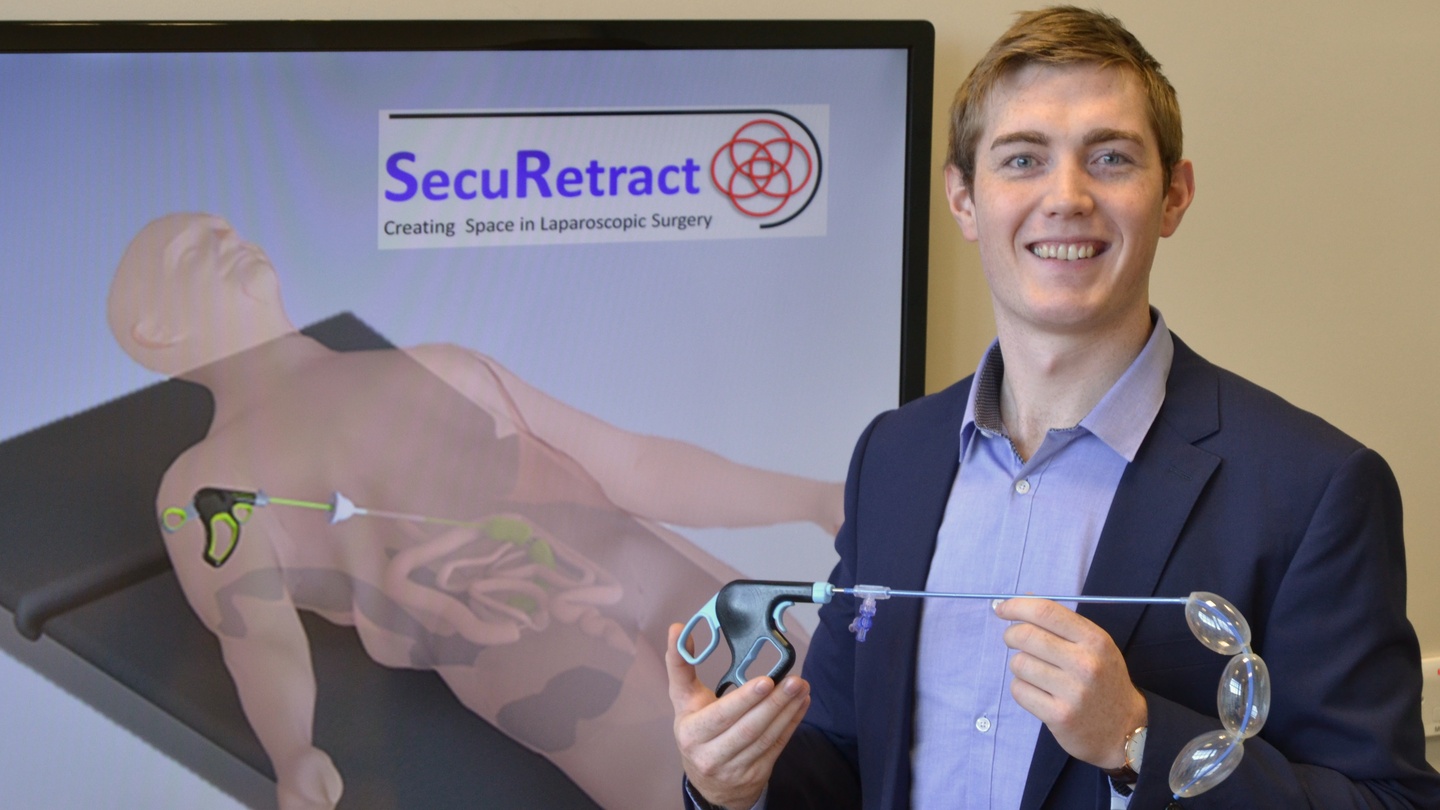 This week UCC based entrepreneur Conor O'Shea won the Cork BIC Investor Challenge. Conor is CEO of the company, Skellig Surgical Limited, a medical device company based in the UCC Gateway Incubation Centre and part of the Gateway Sprint programme. The company will initially focus on the production of a minimally invasive small bowel retractor to help gastrointestinal surgeons.
The prize, which was sponsored by Bank of Ireland, was selected from over 200 entrants with Skellig winning after a "Pitch Battle" with two other shortlisted nominees, Breffney O' Dowling Keane (CEO of Fruitcubed, which was part of the IgniteUCC programme) and Marcus Kohler (CEO of ComfyLight).
The prize is another boost to Skellig Surgical, whcih already won the Munster Regional Seedcorn 2016 InterTradeIreland All-Island Seedcorn Investor Readiness competition for the Best Early Stage company. The two prizes combined are worth €70,000 to the company.
Skellig Surgical, based in the Gateway UCC incubation centre, is an emerging medical device company focused on the design, development and commercialisation of user-centred, minimally invasive technologies for real clinical needs. In 2018, it plans to launch its first product, SecuRetract, which was designed to answer the challenge, identified by surgeons, of small bowel retraction. It intends to subsequently pursue a pipeline of technologies in areas of surgical instrumentation and anaesthesiology,