News and Events
News and Events
New US Patents Granted to UCC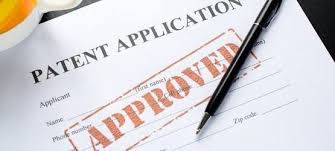 We are delighted that two new UCC patents have been granted in the last month by the USPTO
Congratulations to John Atkins on the granting of his patent
Patent number: 9,623,103
Abstract: The invention provides the discovery and characterization of a novel arterivirus protein (nsp2TF), whose expression is dependent on -2 ribosomal frameshifting at a site located in the nsp2 coding region. The coding region for the unique TF domain of nsp2TF overlaps the part of ORF1a that encodes the transmembrane region of nsp2 in arteriviruses, including PRRSV, LDV and SHFV.
and to Paul Ross, Colin Hill, William Meaney on the granting of a patent on their invention
Patent number: 9597362
Abstract: The disclosure relates to the live cultures of probiotic bacteria to treat infectious diseases in humans and animals. Food-grade or non-pathogenic cultures are used to treat localised infections.