News and Events
News and Events
New Tech Transfer Director to drive innovation and commercialisation agenda for UCC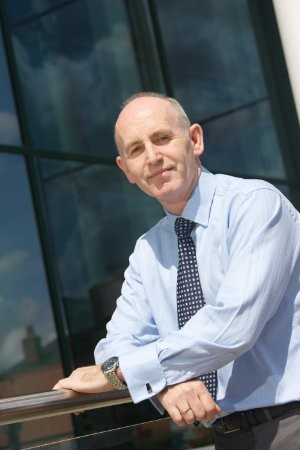 Dr. Rich Ferrie has been appointed Director of the Office of Technology Transfer at University College Cork.
Dr. Ferrie joins UCC from The University of Manchester, where he was Director of Operations and Head of UMIP, the technology transfer office of the University, for the last 7 years.
He has an accomplished career in technology transfer, and has served as an invited member of Knowledge Transfer Ireland's International Panel overseeing its Technology Transfer Strengthening Initiative (TTSI) for the last 6 years, during which time the country's growth and reputation in the international technology transfer community has been markedly enhanced. He retains his position as a committee member of PraxisAuril, the Knowledge Exchange and Commercialisation (KEC) training and advocacy organisation, where he directs its course on spin out company creation.
During his time at Manchester, Rich ensured that in addition to forming high growth companies and high value licenses, it's offering to academic innovators also embraced social venturing, an on-line portal for digital marketing/licensing and an innovation academy, maximising the appeal to the academic community and priming for breadth of social and economic impact. Notably, Manchester currently ranks 34th in the world and 8th in Europe in the ARWU table, and this year jumped 9 places to No. 7 in the Reuters Top 100, the list of Europe's most innovative Universities.
Previously, Rich enjoyed 11 years in various scientific and commercial roles with the diagnostics business of AstraZeneca (formerly ICI), building on his post-graduate training as a Molecular Biologist. He was a key player in applying and commercialising DNA Fingerprinting in the UK and USA, and his team developed Europe's first commercially available genetic diagnostic test (for Cystic Fibrosis). He went on to lead IP and technology evaluation and in-licensing, before setting up and leading the company's diagnostics sales and marketing function.